DIY Manifesting Mobile Kit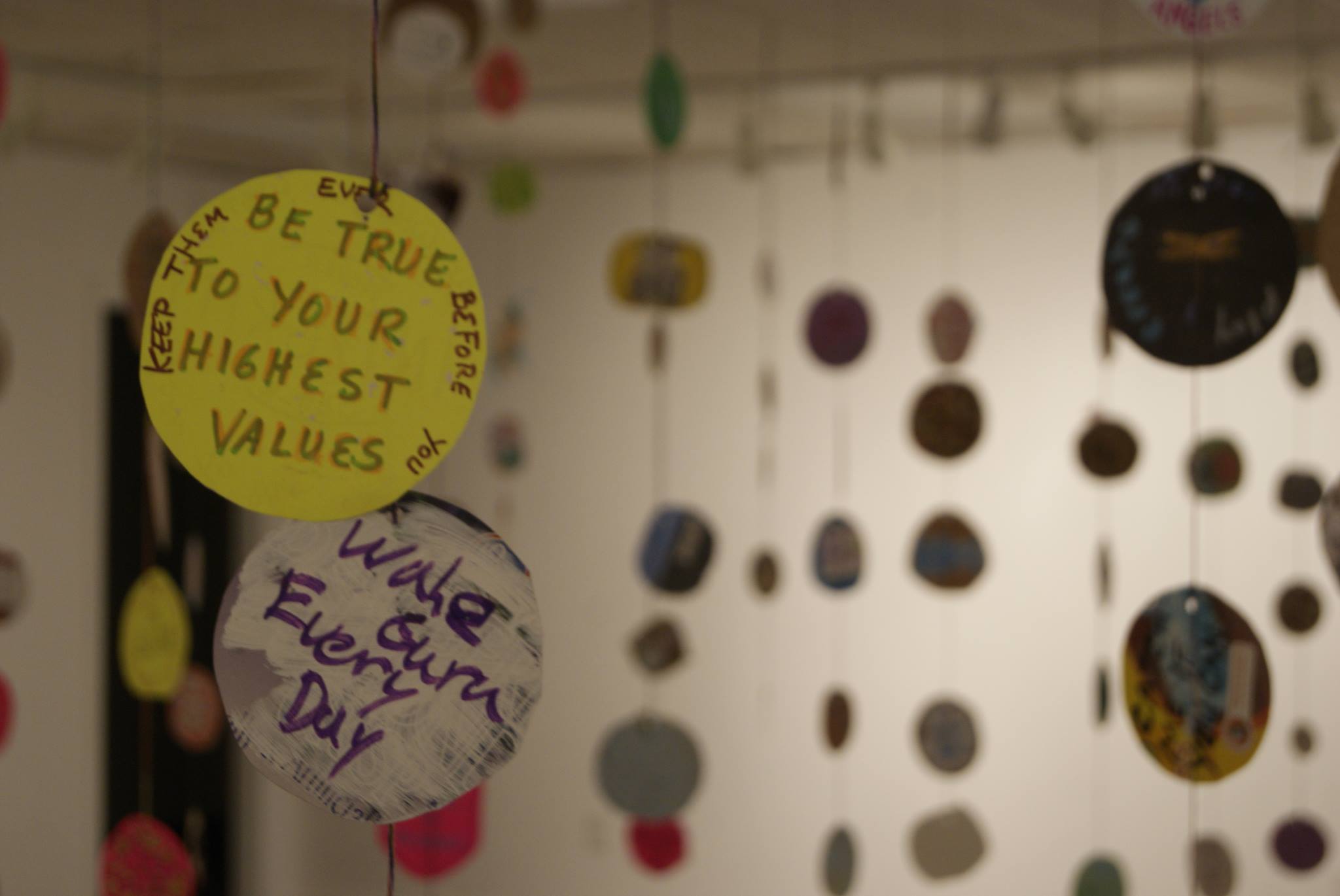 The Magic Passion Love Manifesting Mobile™© is a vision board that moves.     A vision board is a collage of images, pictures and affirmations of your dreams and all of the things that make you feel good. It is also called a dream board or treasure map.
The Manifesting Mobile acts as a lighthouse that guides you in life. When things are hard and when you have lost your drive and direction, your Manifesting Mobile will remind you of what you want to accomplish and inspire you to achieve them.  
Visualization allows you to get your mind back on track when you feel out of balance. Listening to slow music and visualizing your day helps to organize your thoughts, mentally prepare you, and also reduce stress. 
The Manifesting Mobile ™© kit is easy and fun to create.
This kit makes 2 Mobiles, comes with copper wire and hemp cord.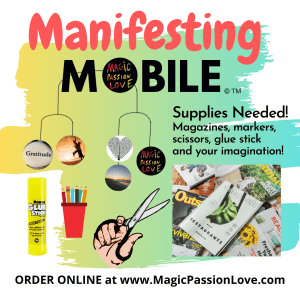 Hang your personal manifesting mobile in your home or office to help you visualize your wishes and dreams.   The Manifesting Mobile is a great to help clarify and maintain focus on your life goals.
Each kit contains two mobiles: one mobile is blank and the other mobile has an art print entitled, "Energy in Motion" or "Unseen Energy" by Joanne Morton .