circles of hope
A Traveling Interactive Community Art Experience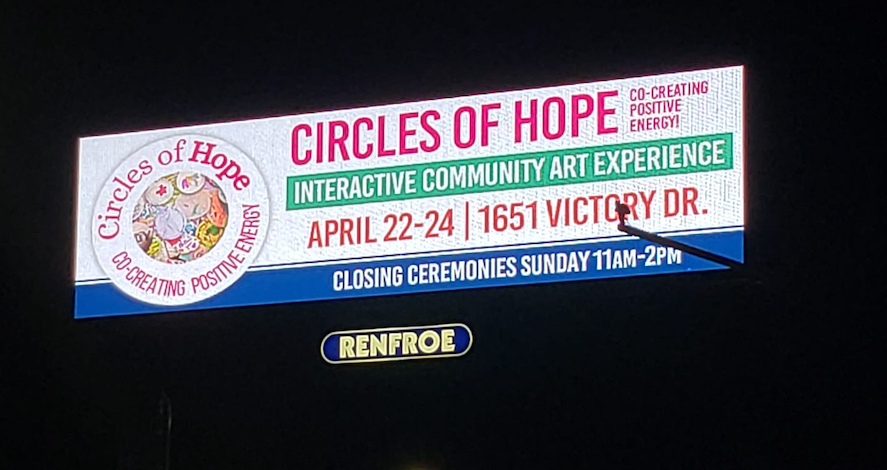 You are Invited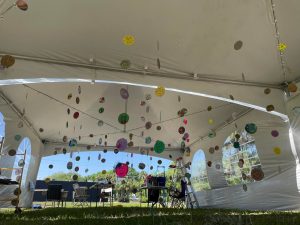 Join us to co-create the World's Largest Hanging Mobile in the World.  This mobile will travel around the world with easy opportunities for many people to walk through it.  People will send in the circles they make with their friends, families and invite the exhibiton to their community.   
As the Circles of Hope expands so will the positive energy being created.
Do you want to be a part of the World's Largest Hanging Mobile? 
It would be honor to share your positive vision for the planet, people, prosperity and peace with you.
Sign up and we'll send you some details!  – COMING SOON!!! 
Circles of Hope
is a traveling community interactive art experience to invite us to have conversations that move our communities in a positive direction.
It is a visual tapestry of intentions that helps bring people together to inspire action for sustainable change regarding cultural diversity, climate change and other local and global issues affecting their future.
People are invited to walk through it. This shared experience empowers them to get involved and take action to #makeearthdayeveryday.
Circles of Hope is a large hanging mobile that is hung in a large enclosed catering tent. The two day exhibition includes the hanging mobile, interactive art table, activities, food trucks and opportunities to have conversation with community members to inspire community engagement with each other.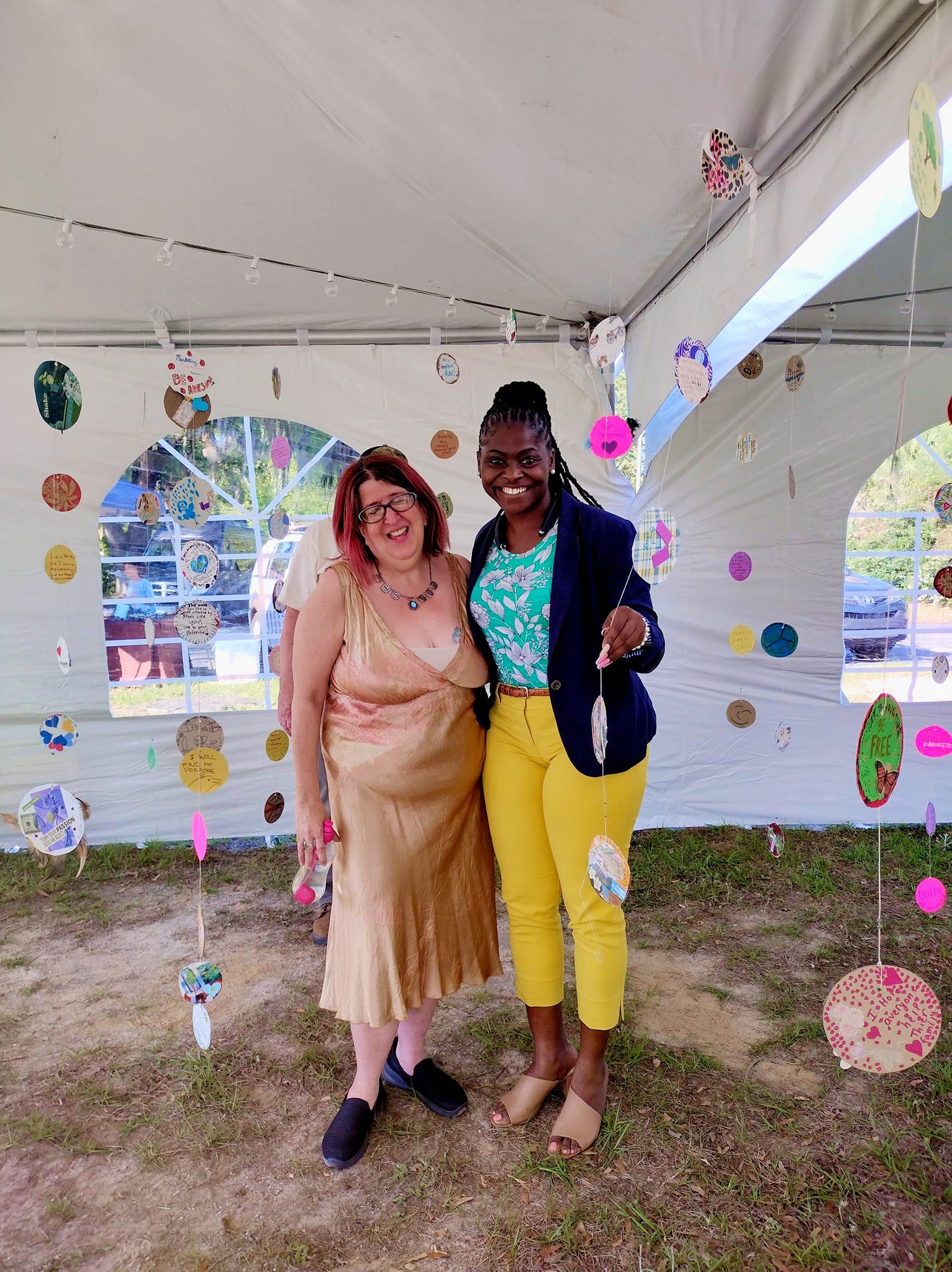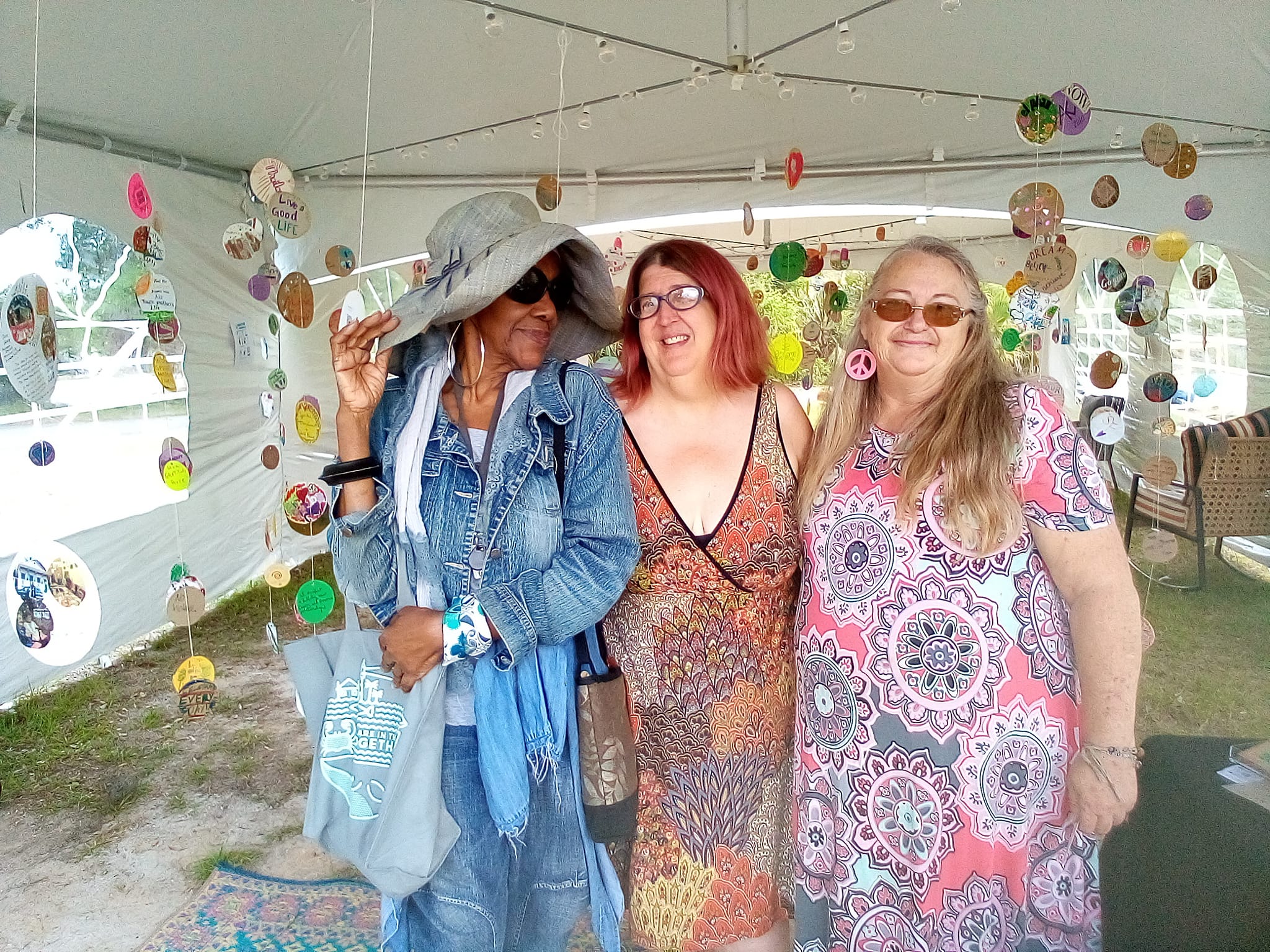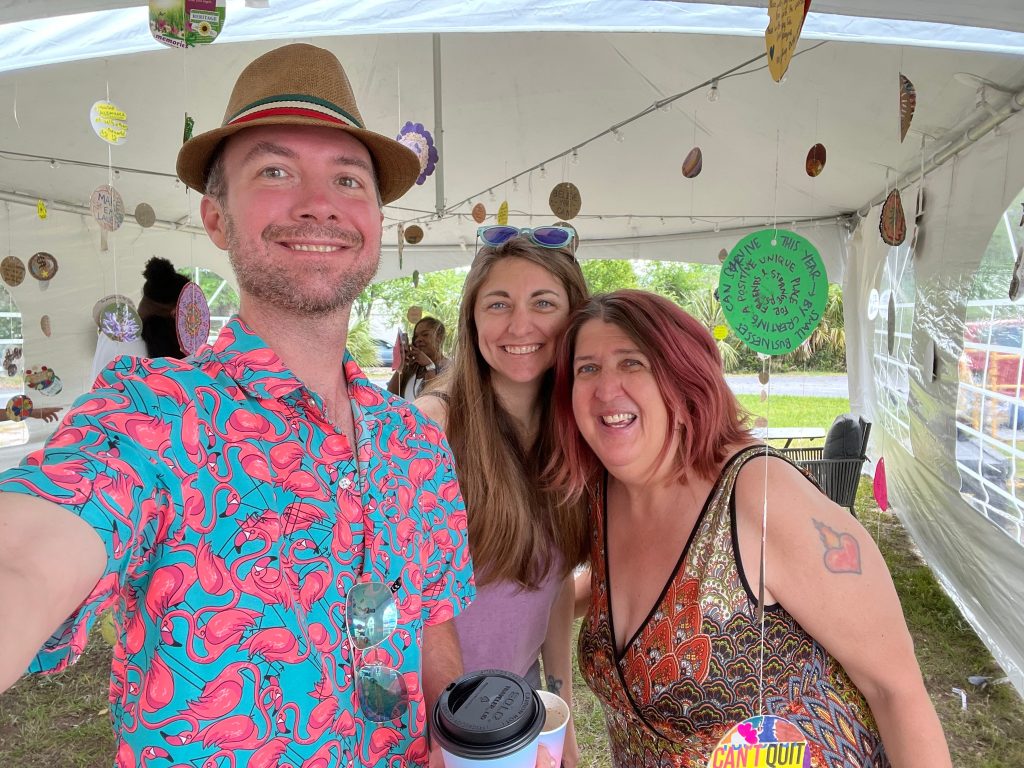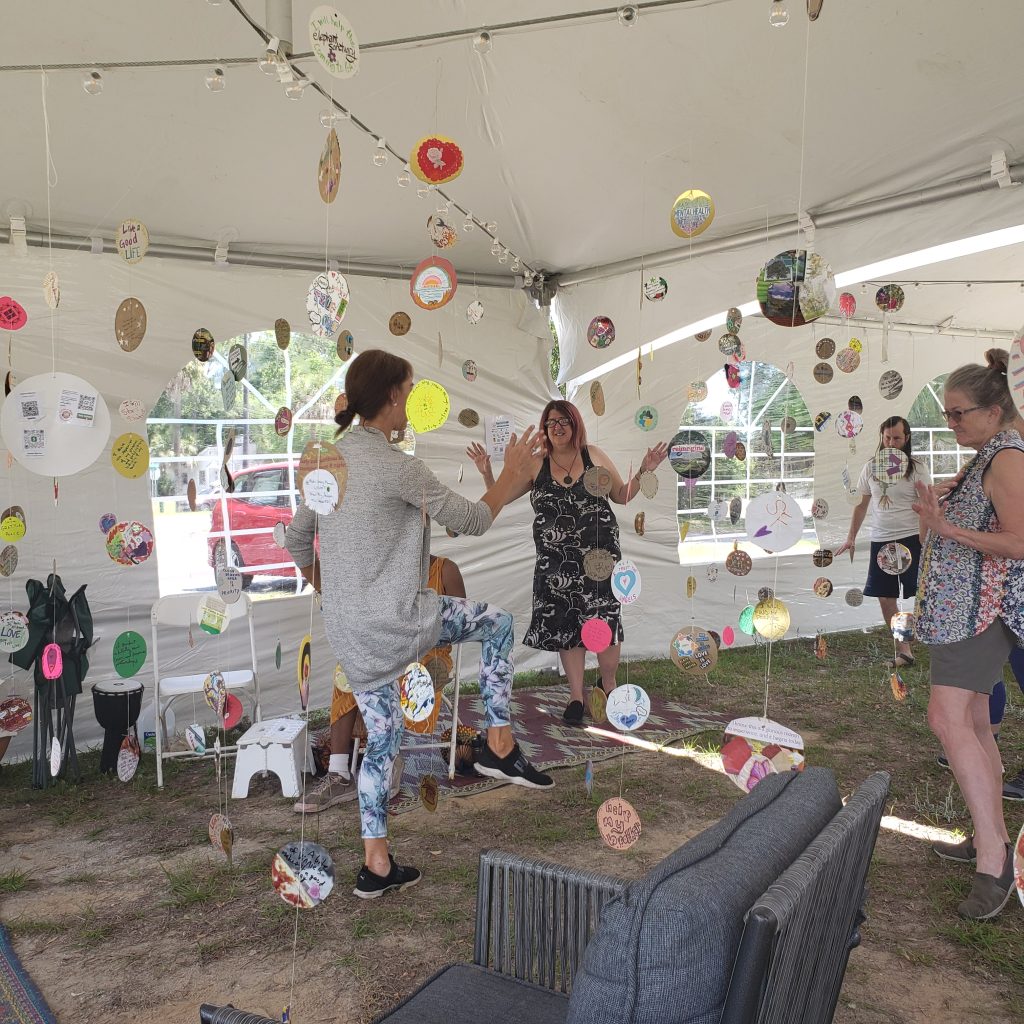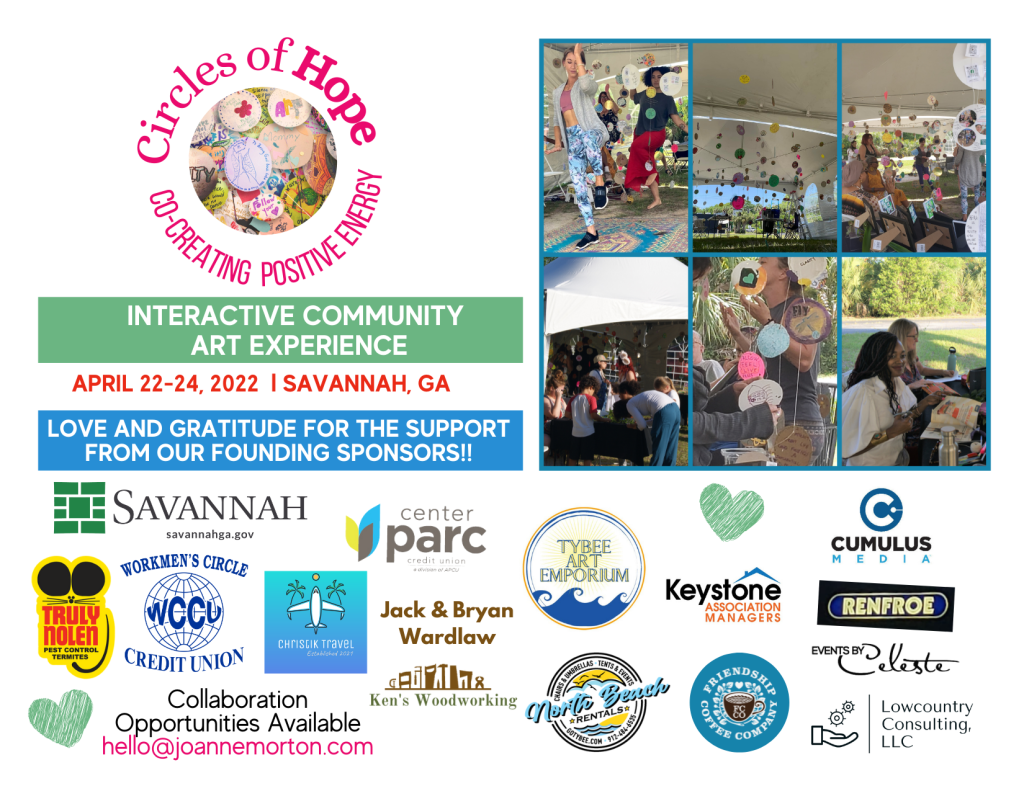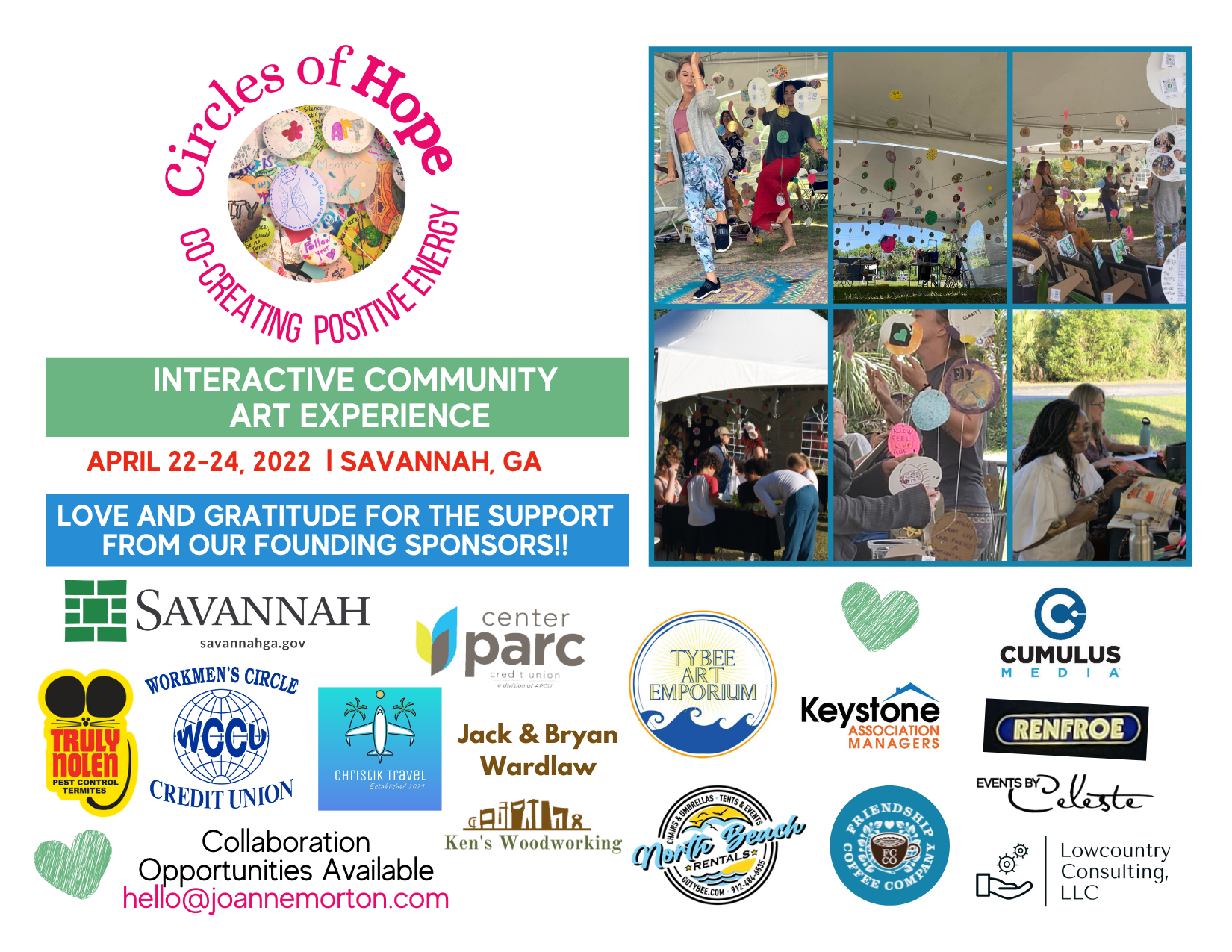 This event was made possible with the support of the following businesses and people:
Savannah's Department of Cultural Affairs: Weave a Dream 
Renfroe Outdoor
Ken's Woodworking
Jack and Bryan Wardlaw
Make Earth Day Every Day
Circles of Hope and the Manifesting Mobile intention is build community awareness and unity to protect our planet by collaborating with businesses, nonprofits, government agencies, faith-based groups, civic organizations, neighborhood associations, schools and community members to help us make Make Earth Day Every Day!
Magic Passion Love Productions (formally Savannah Chatham Sustainability Coalition) was a part of the month-long  celebration of 2021 Earth Day in Savannah, featuring virtual and small, in-person events hosted local businesses and environmental non-profits.  Community members  were invited to add their visions of a healthy planet at neighborhood Manifesting Mobile Pop Up Art Parties.      
We will continue to work with the environmental organizations in Savannah and beyond to raise awareness of the importance to take sustainable action for our planet, the people, prosperity and peace.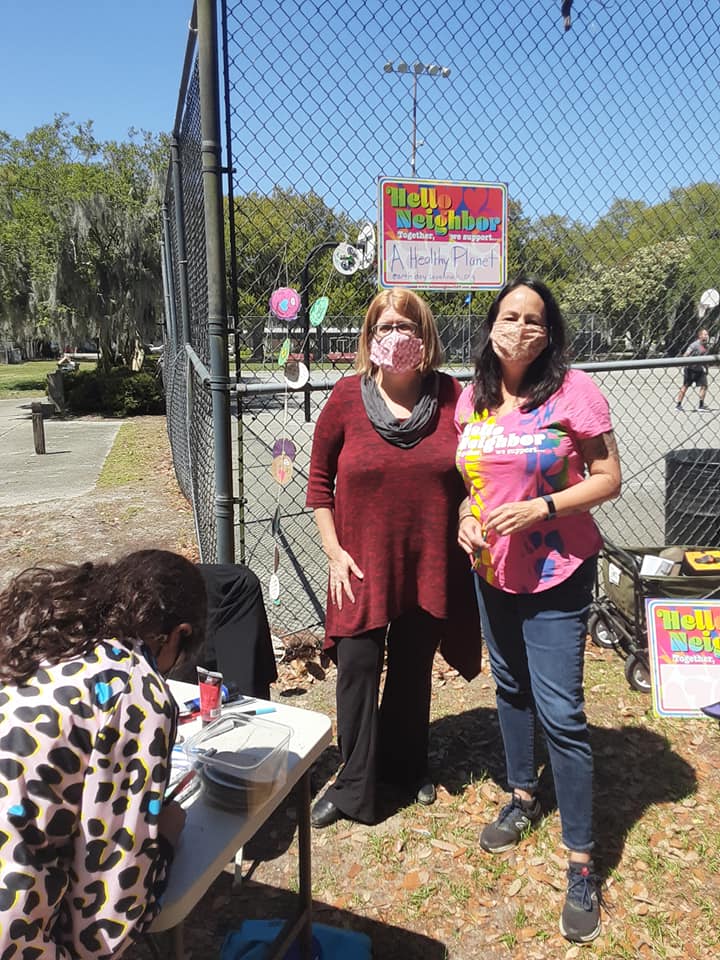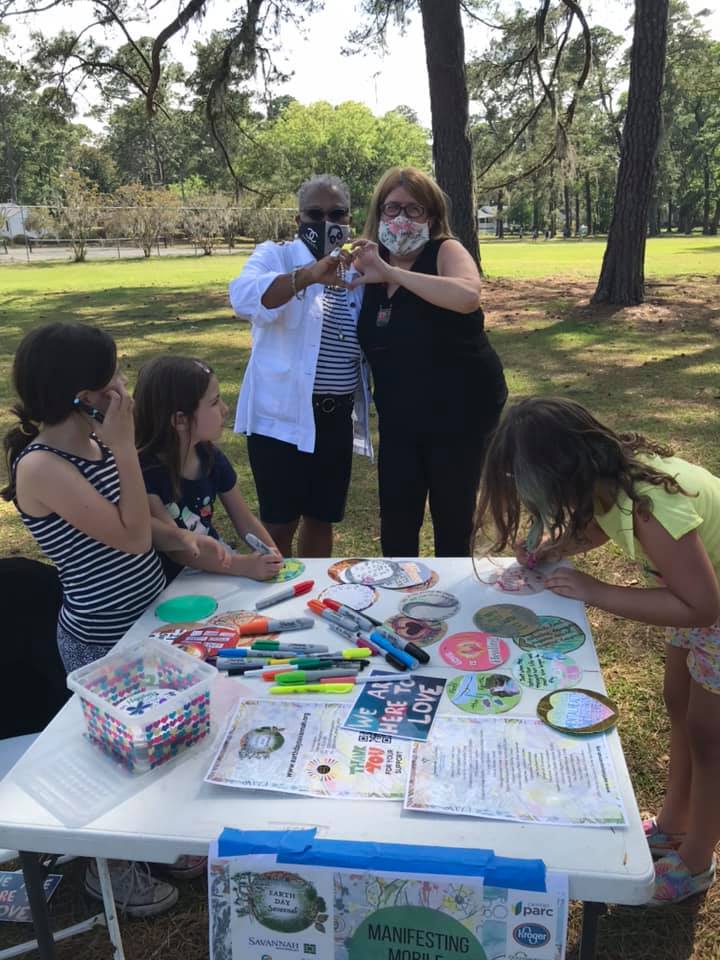 Forysth Park, Savannah GA – April 2021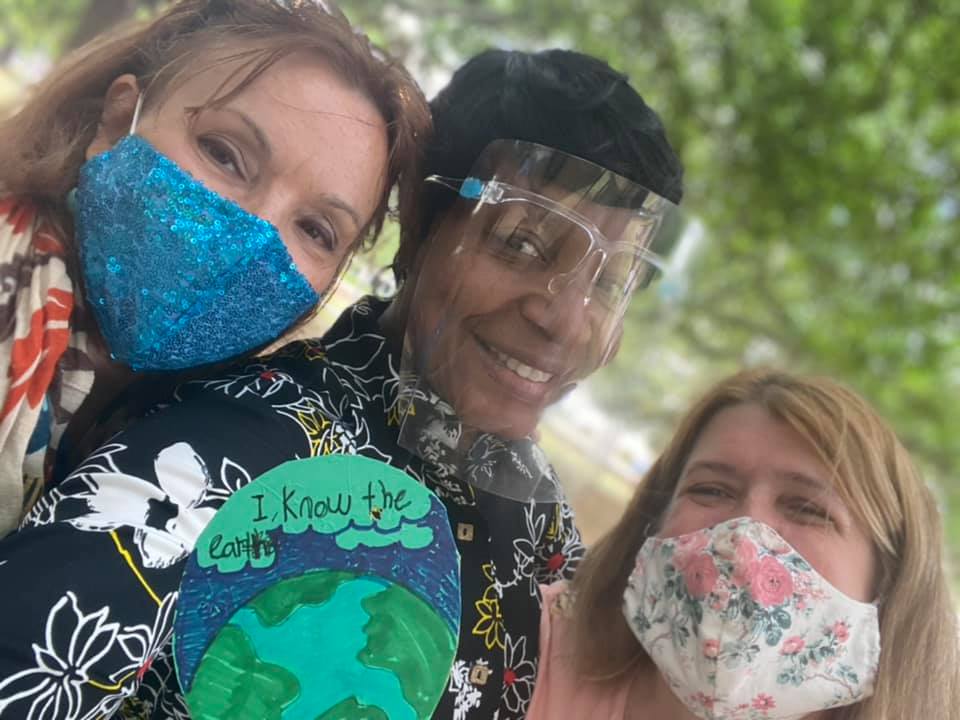 Forest Hills Park, Savannah GA – April 2021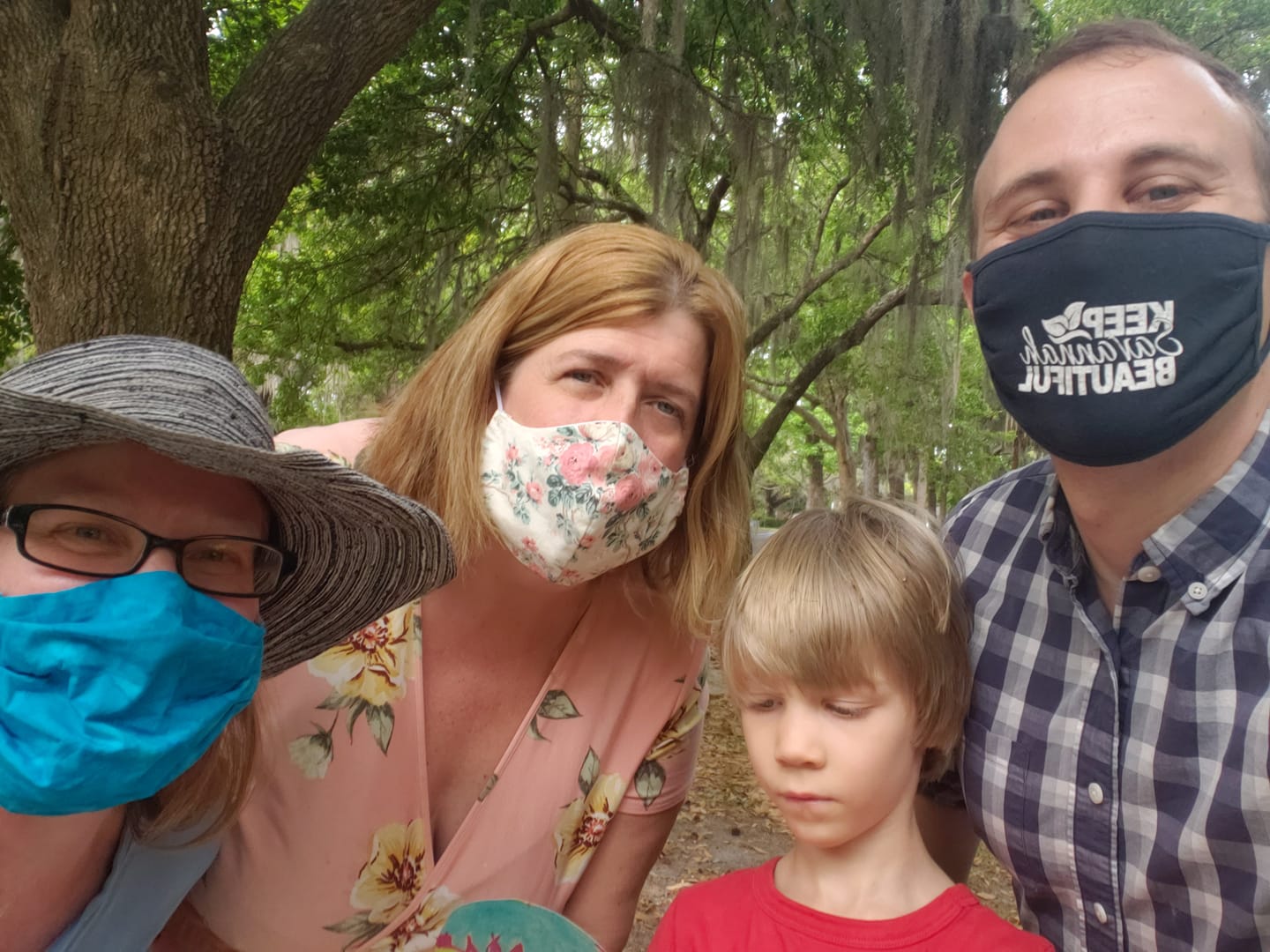 Tiedman Park, Savannah GA – April 2021
Benefits to Making the Manifesting Mobile
Clarity with Vision – Creates Courage – Gratitude Increases – Inspires Action – Optimistic Thoughts
"The Manifesting Mobile is a great way for you to creatively express what you think and feel about your current situation and future aspirations.  This is exactly why I started AND… ACTION! because after I would read something, attend a panel discussion or create a manifesting mobile with Joanne, I wanted to continue taking action!  If you feel the same, reach out and  join us for our 2022 "Me-We" Action reboot!"
We are in the midst of great change.
This is a time that is requiring a collective transition
for new habits, routines and thoughts.
WHAT IF …our Planet, all People, and Prosperity were in a state of healthy, well-being?
To create a this future…
We must visualize it. What are your visions?
We must take action.  What are your actions?