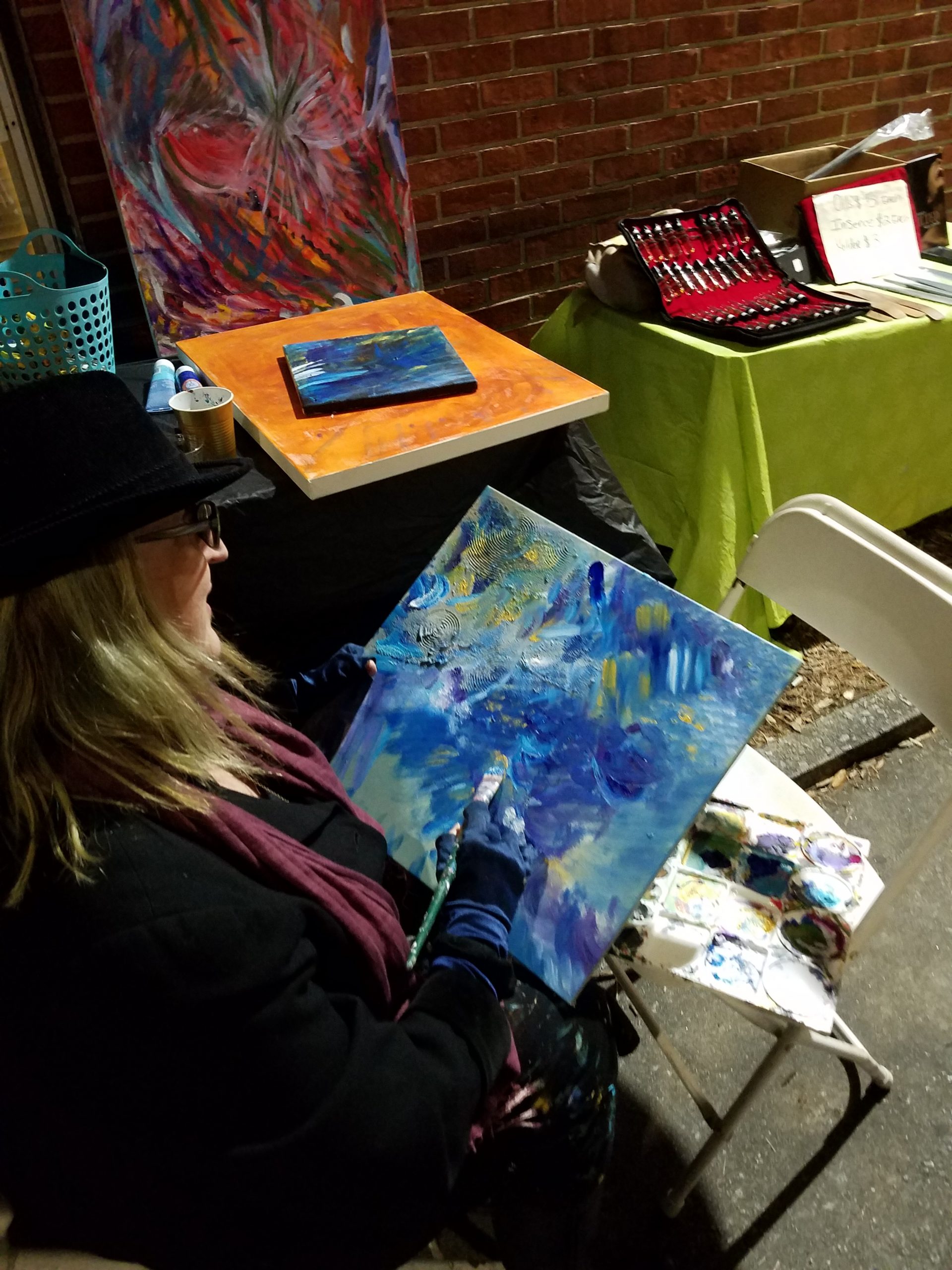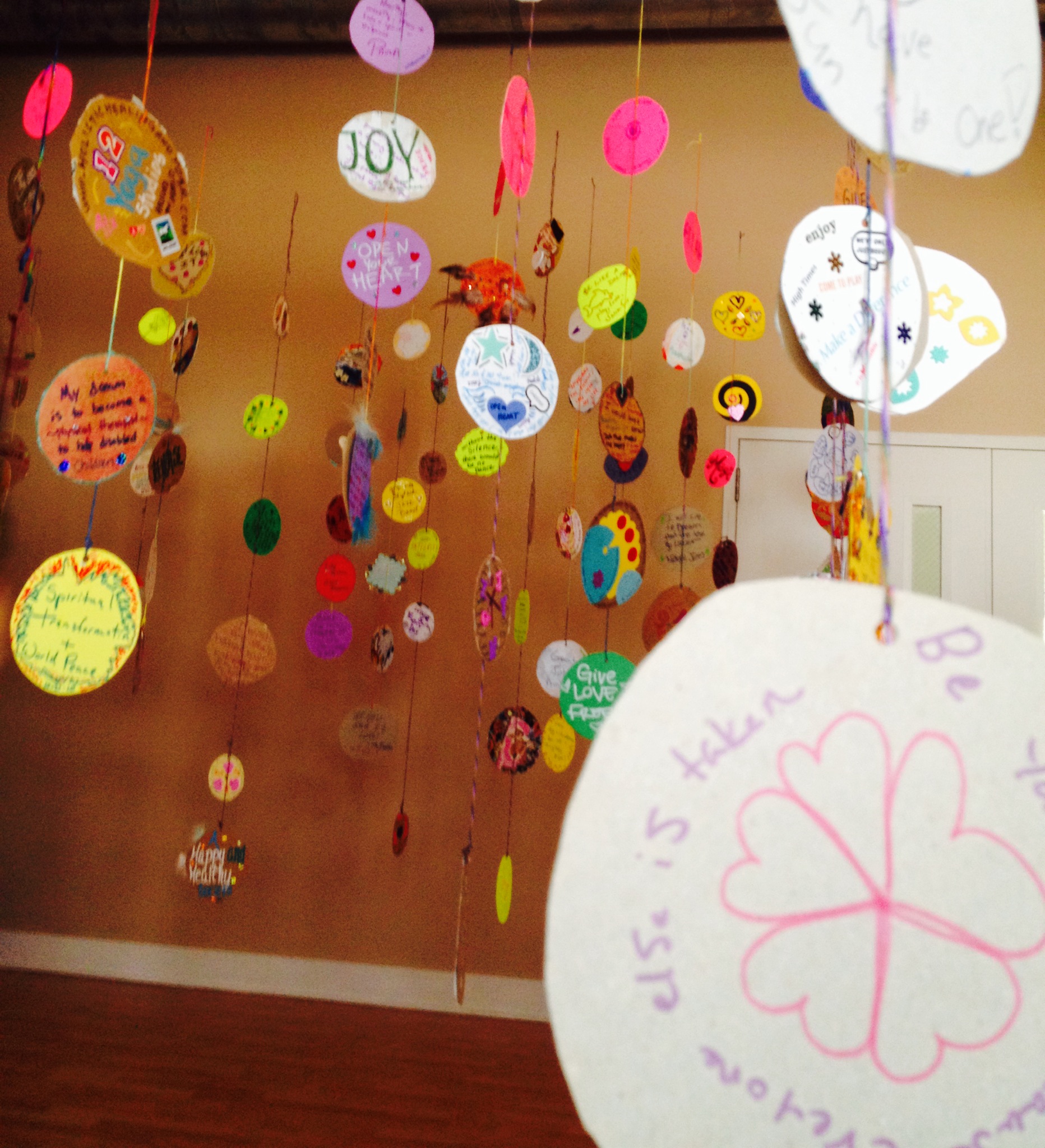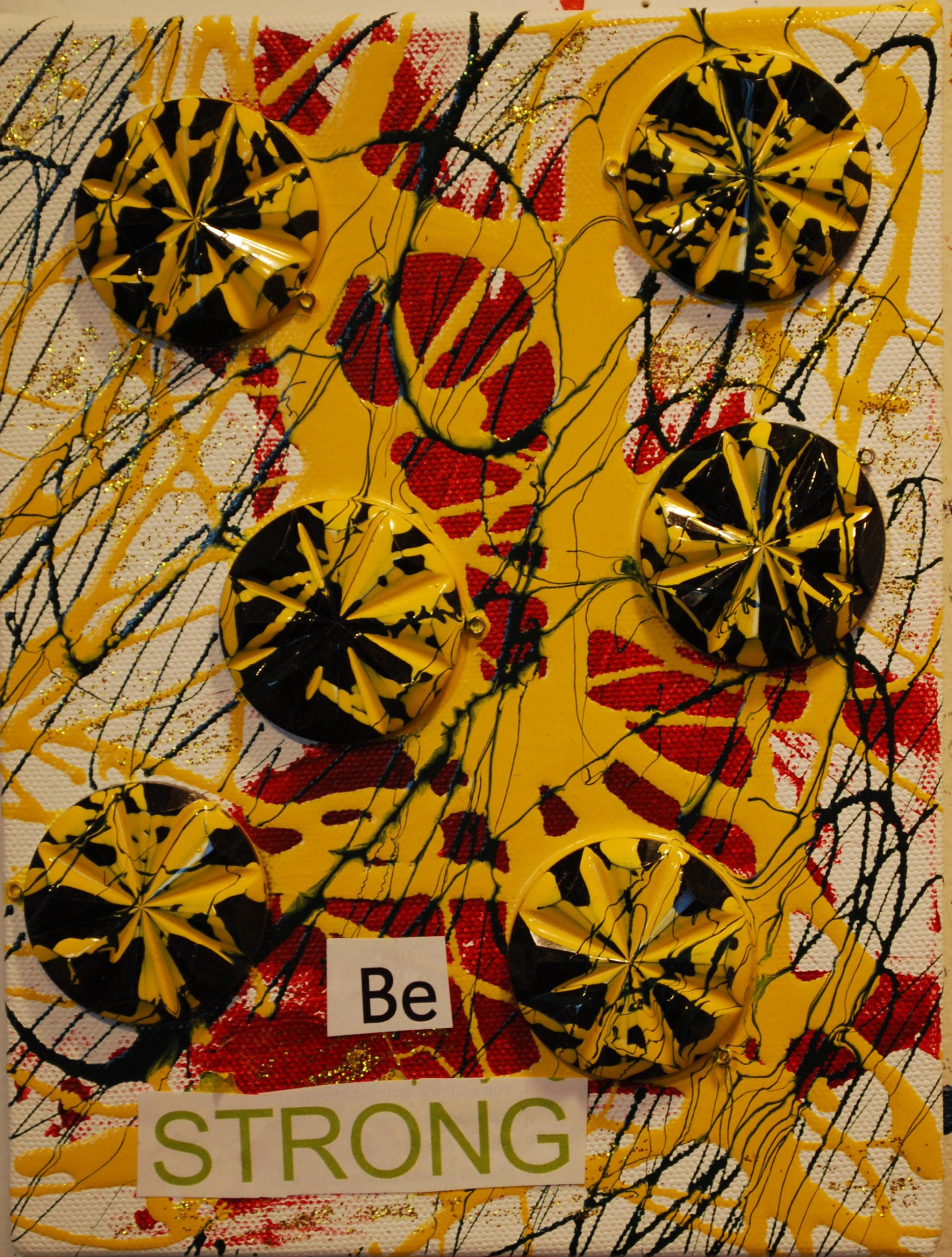 I am a multi-disciplinary artist who enjoys experimenting with vibrant colors with mixed media textures, words and layers in a meditative freestyle.  
While painting is a solitary experience, I am also a Creative Engagement Artist.  I have created a few projects over the years that offer participants opportunities to be a part of the creative process.   My current community engagement art project is the Manifesting Mobile Project.  (scroll down page for more info!)
Visit my shop for positive energy art! 
I look forward to sharing Magic Passion Love with you!
xo Joanne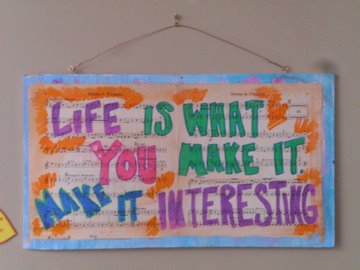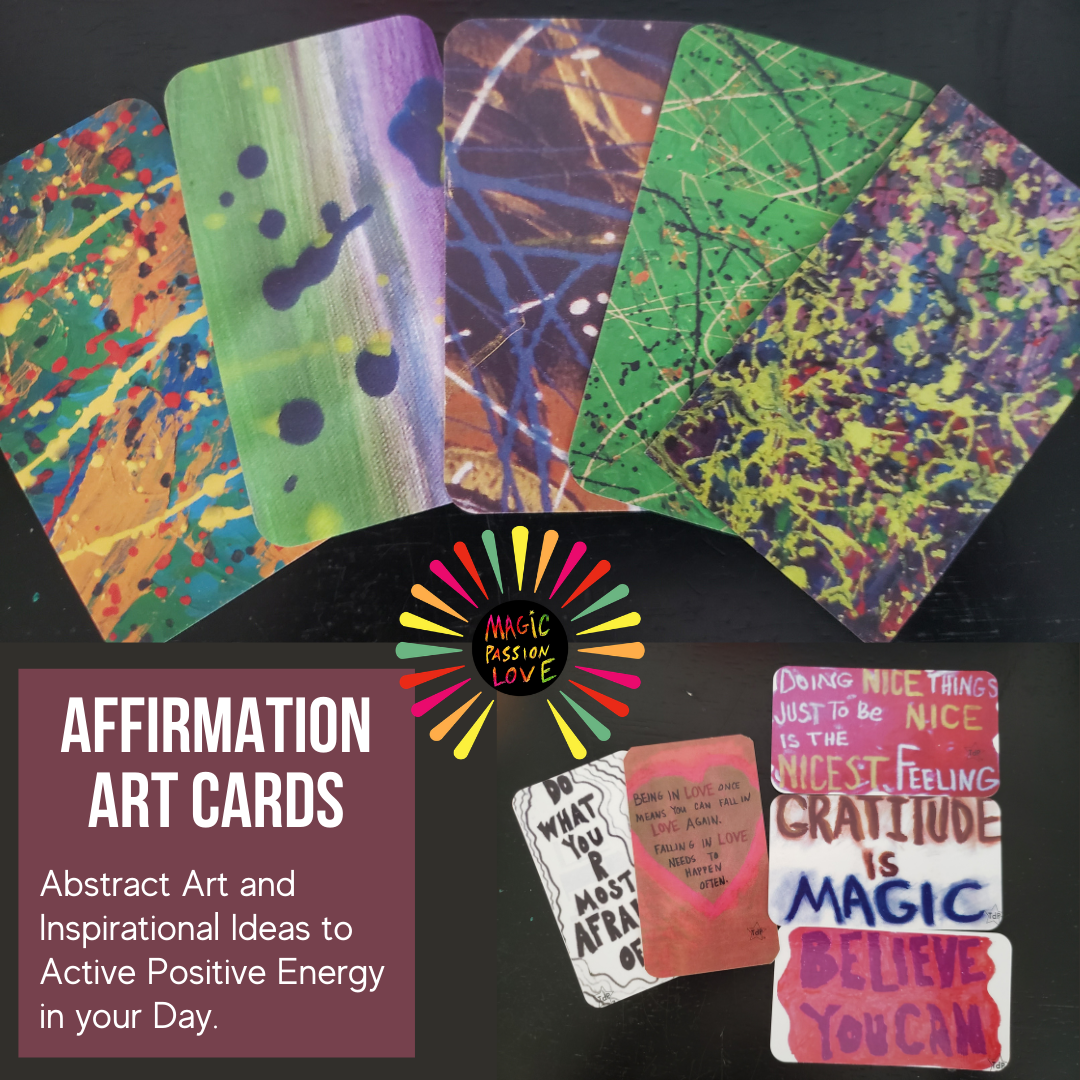 We Are Here To Love
I painted 100 small works of abstract art in January 2018. The pieces are 4 x 6″ and 5×7″ – mixed media, acrylic, and oil.  I believe it is important for all of us to love ourselves and each other a little more. Love enough so we continue to move in the direction of peace on earth.
Peace is possible – all we need to do is, LOVE.
There are many kinds of love – sister love, brother love,
romantic love, pet love, city love, friend love, nature love, spiritual love, human love.
This series reminds us that we must love one another.
order your Custom "Affirmation Art"
One of my favorite things to do is to co-create custom affirmation art for my clients.  After a call, to discuss your affirmation and favorite colors, I create a painting especially for you!
Pricing starts at $50 for 8×10.  Schedule a call to discuss.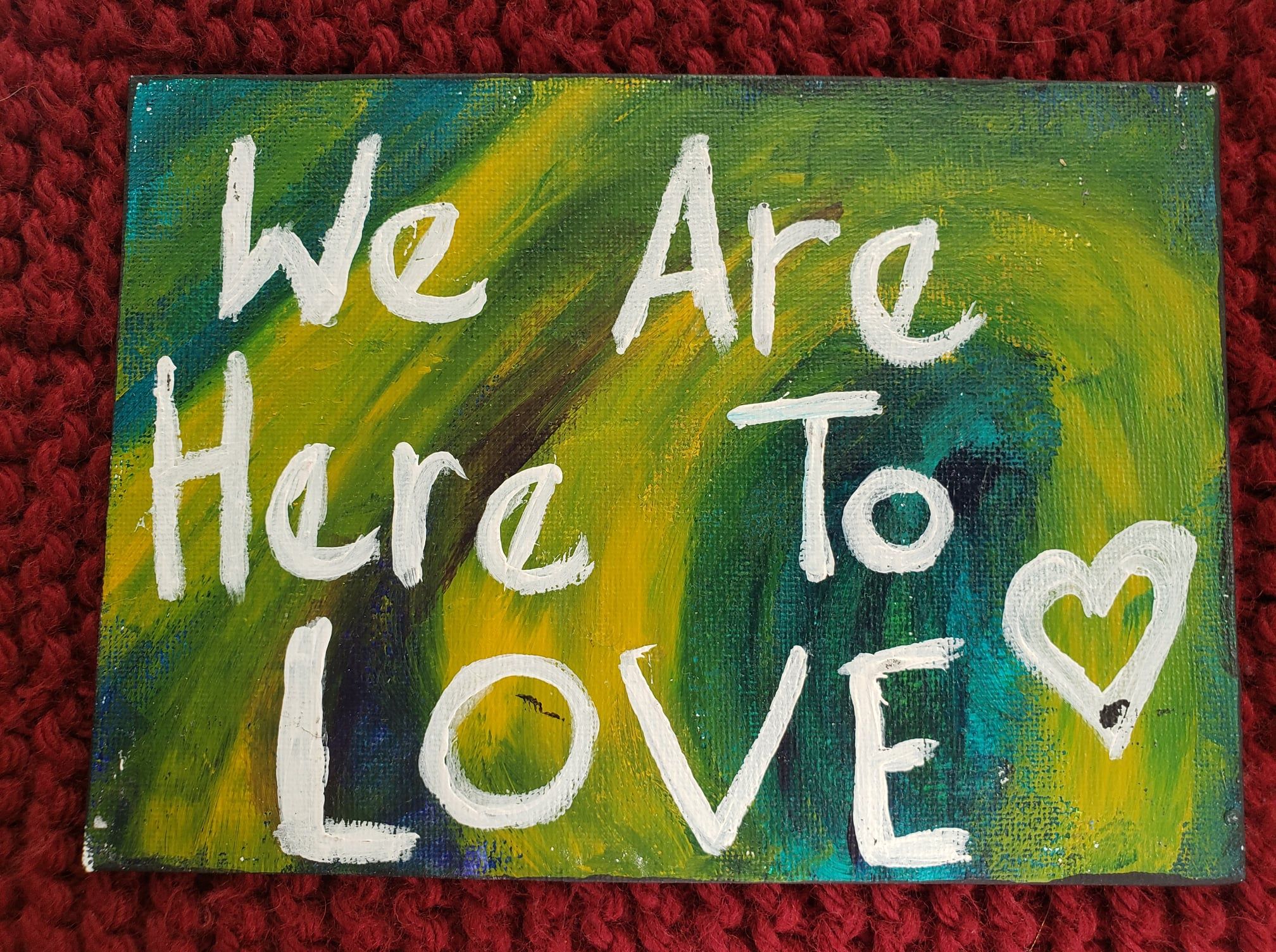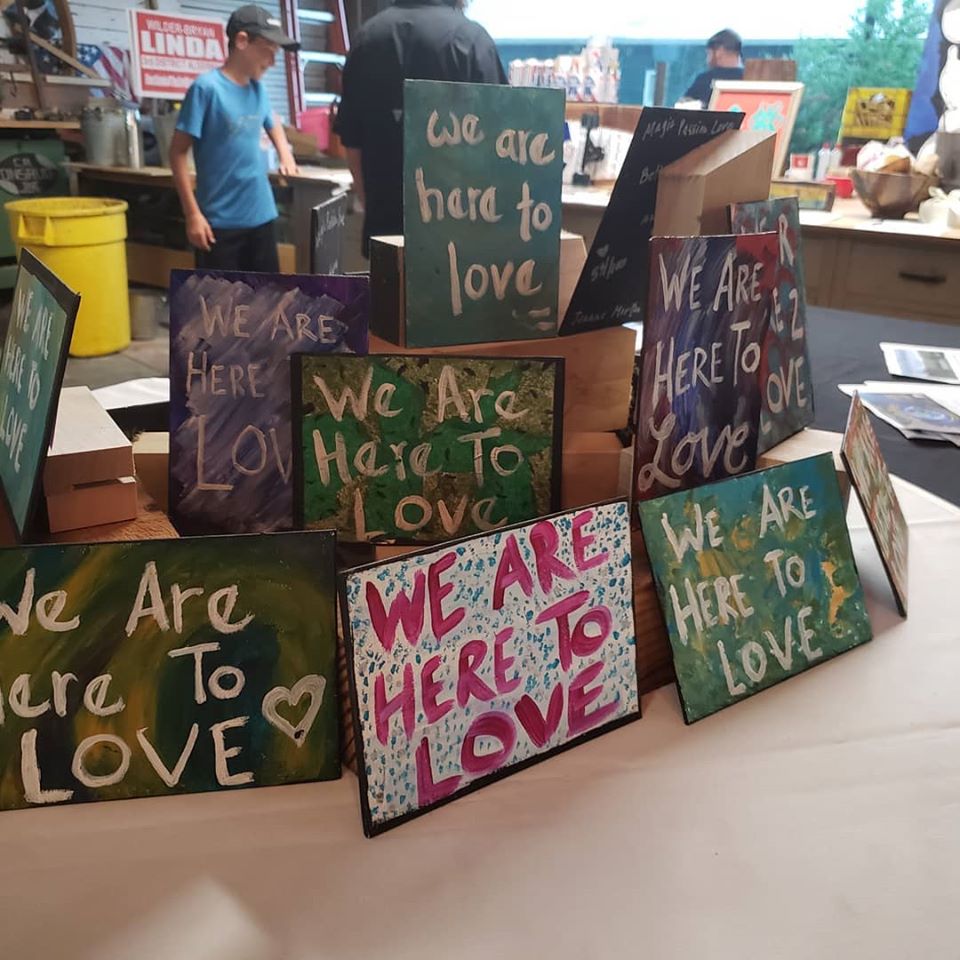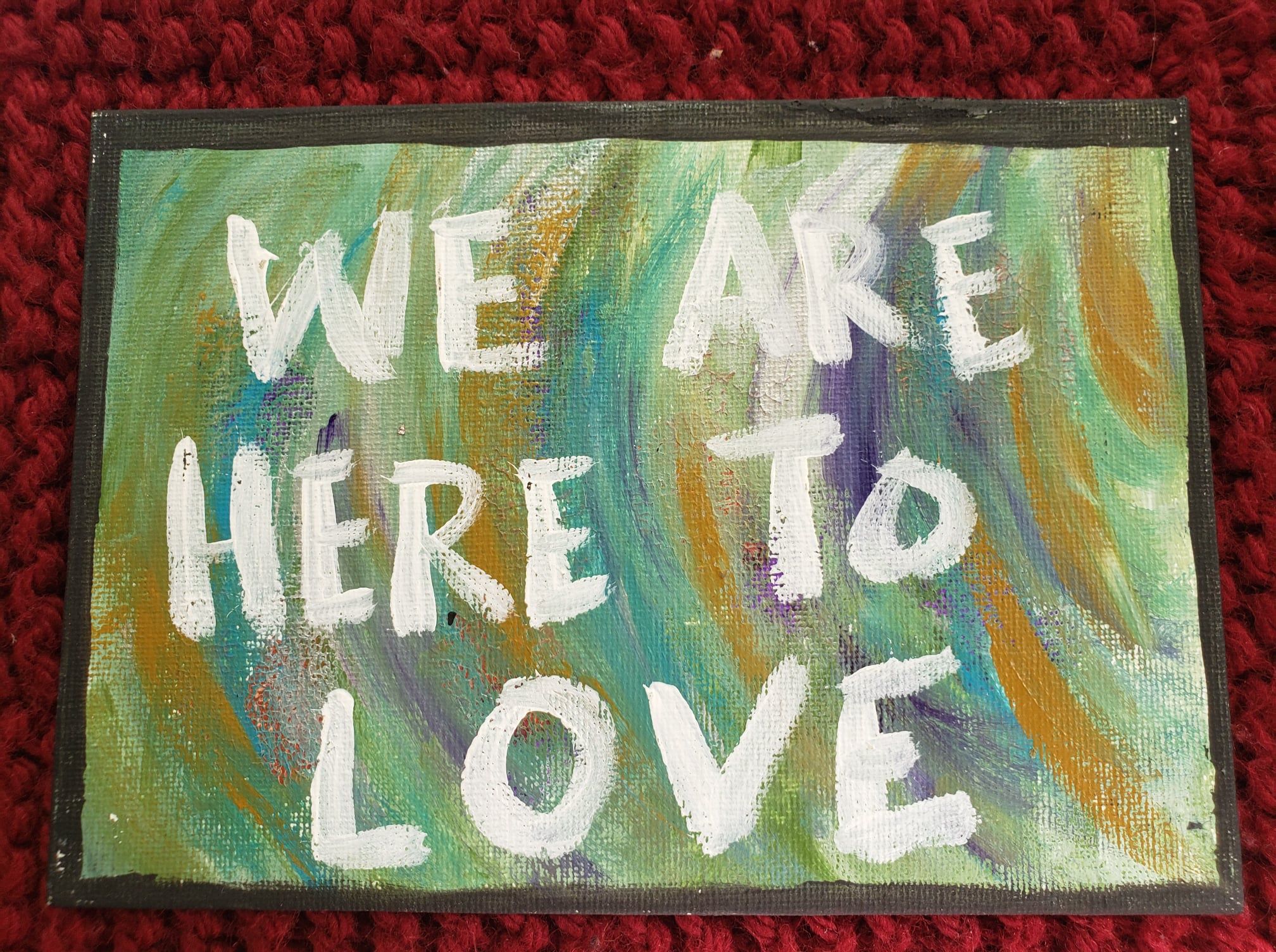 Community Engagement Art Project
WHAT'S YOUR VISION FOR A HEALTHY PLANET?
WHAT'S YOUR VISION FOR HEALTHY PEOPLE?
WHAT'S YOUR VISION FOR HEALTHY PROSPERITY?
Savannah artist, and SCSC Interim Executive Director & Artist, Joanne Morton is inviting the public to be a part of her community engagement art project, called The MAKE EARTH DAY EVERY DAY Manifesting Mobile.
The Manifesting Mobile is like a vision board cut out into hanging mobile pieces and empowers community by sharing people's visions for a healthy planet co-creating and hanging a large-scale, community art mobile.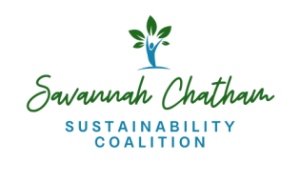 The Savannah Chatham Sustainability Coalition believes that Creative Expression is a vital force in our journey to planetary health and equal quality of life for all now, and for future generations — we believe that without it we will not regenerate our focus and energies enough to lead us to our Sustainability 2035 and 2050 goals.
Engaging in a creative expression activity is a unique experience for a person no matter how old or young – and has nothing to do with "artistic talent."
Creative activities with a focus and purpose on what you think and feel about your current situation and future aspirations can help you to gain deeper personal awareness leading you to harness motivation and commitment to take that best next step for your life and our one home: Planet Earth.