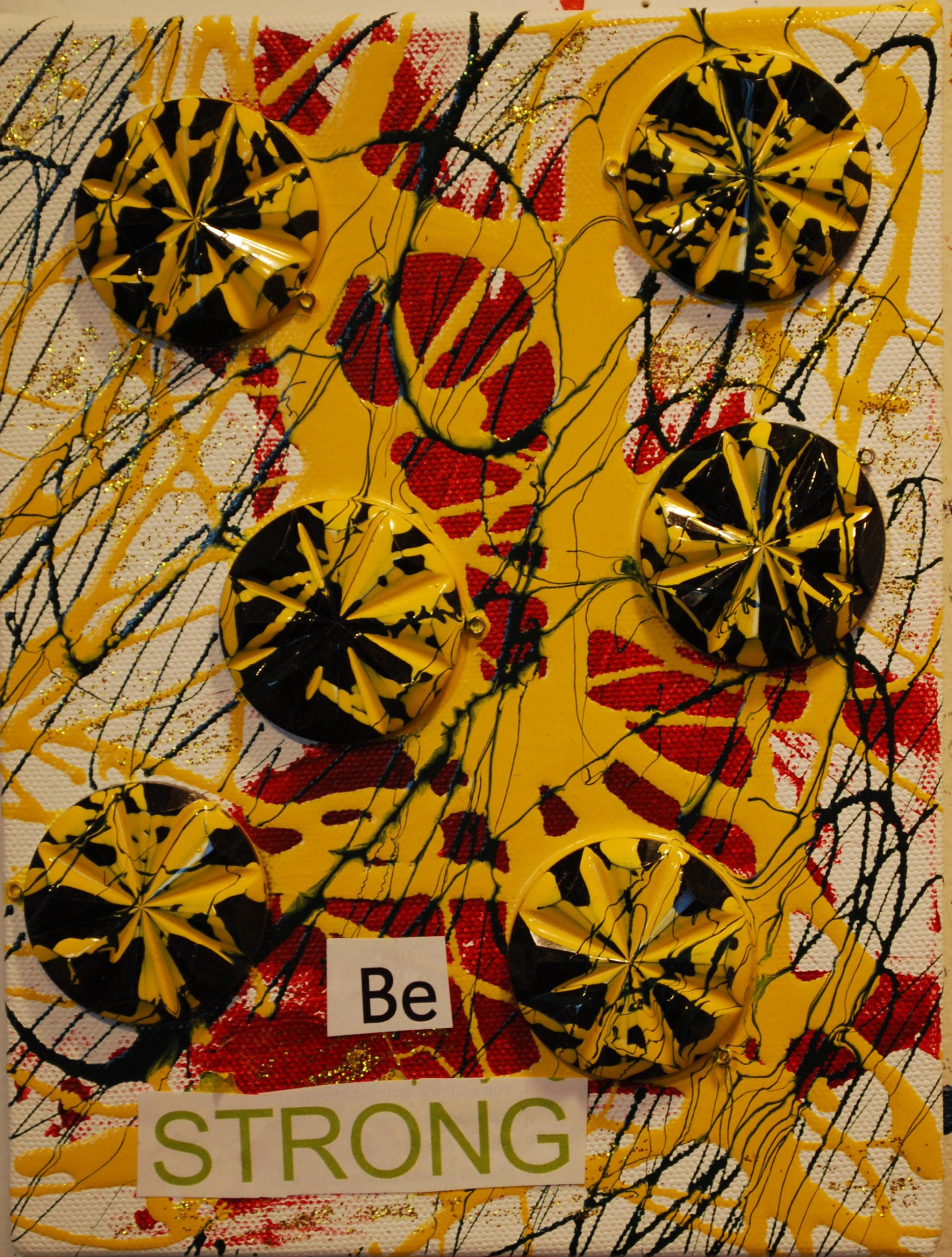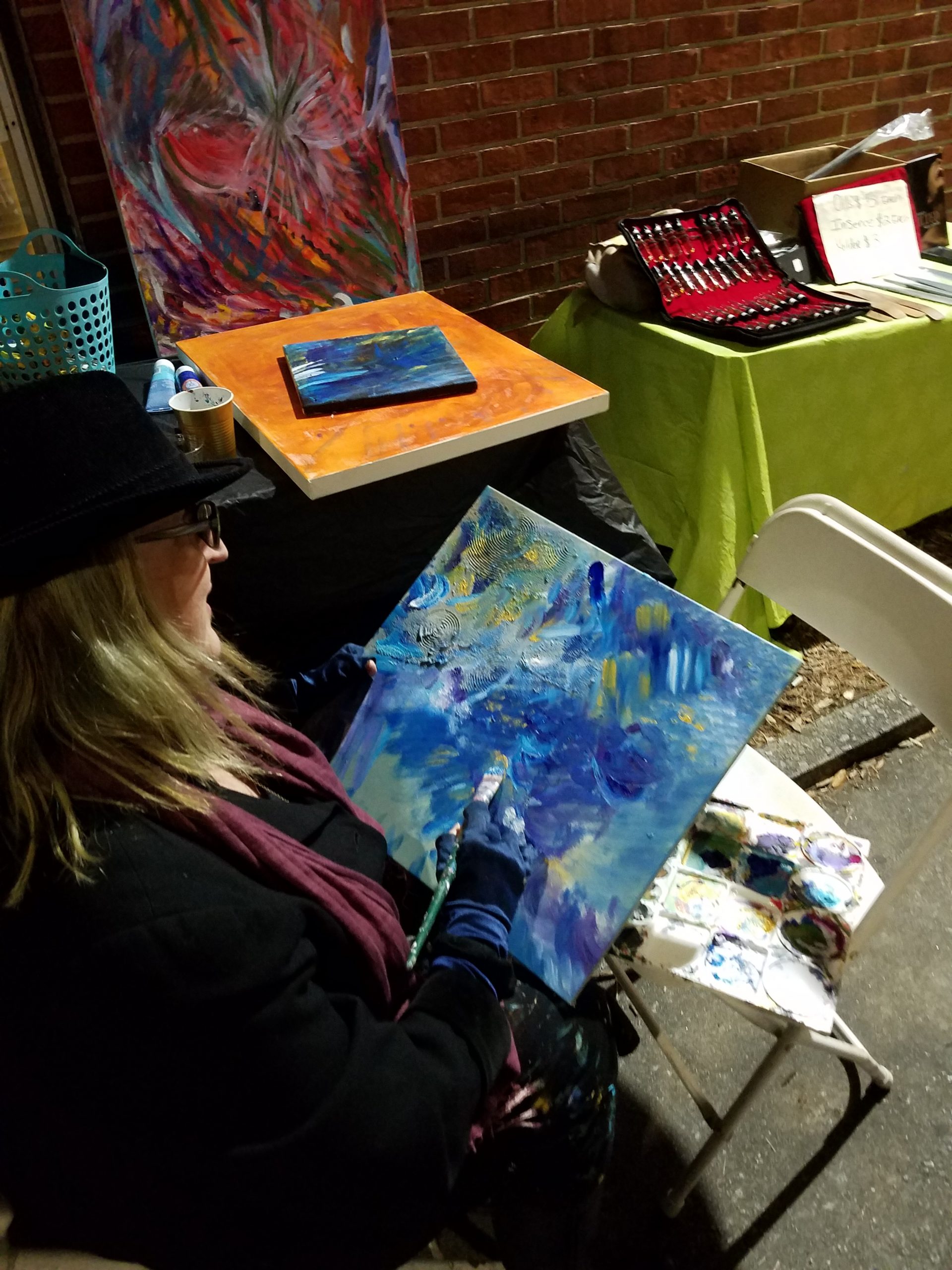 My art is about experimenting with vibrant colors and mixing media, textures, words and layers in a meditative freestyle.
As a community engagement activist/artist,  I have created a few projects over the years that offer participants opportunities to be a part of the creative process.  
I look forward to sharing Magic Passion Love with you!
xo Joanne
We Are Here To Love
 100 small works of abstract art in January 2018. The pieces are 4 x 6″ and 5×7″ – mixed media, acrylic, and oil. 

I believe that the sum total of the energy of mankind is not to bring us down but to lift us up, and that is the result of the definite, if unconscious, working of the law of love. 
Mahatma Gandhi
order your Custom "Affirmation Art"
One of my favorite things to do is to co-create custom affirmation art for  others.  
Schedule a call to discover the colors within you.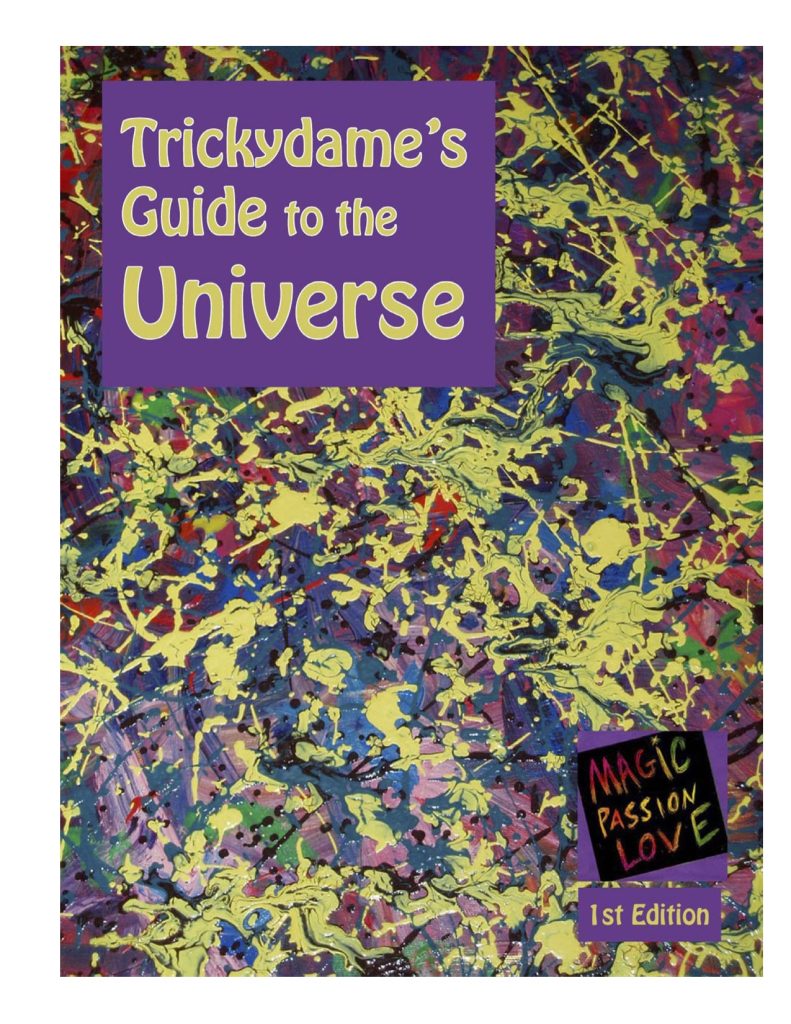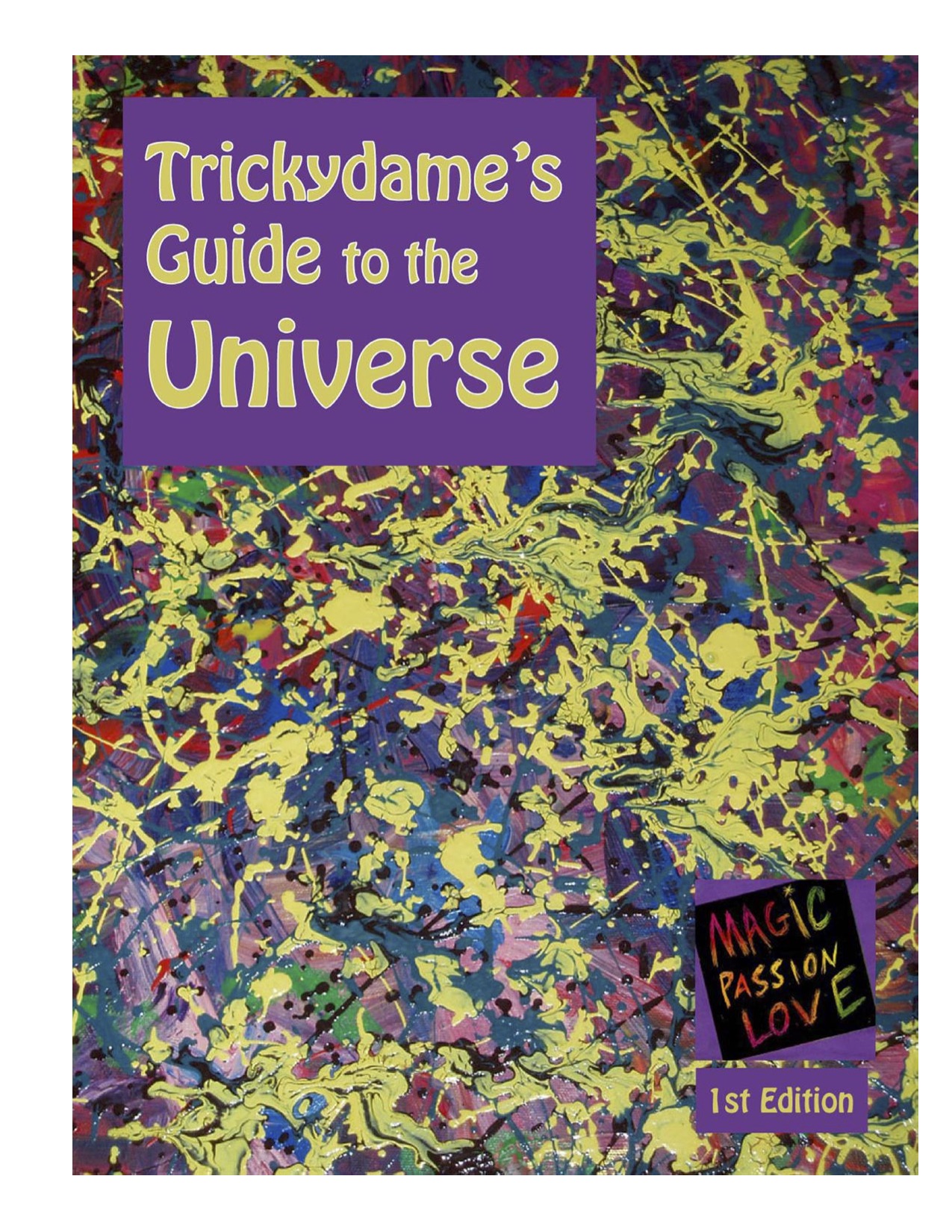 Trickydame's Guide the Universe 
First Edition, December 2011
Part journal, part art book, part bible – this book is a collection of Joanne Morton's personal journal, affirmations and vision boards. Joanne's words and art work will help activate positive energy in your life which will help you go from feeling stressed to feeling good. Use this book to access Magic Passion Love in your life. Joanne Morton is a positive energy artist. She uses her art and events to teach people how to activate positive energy in their daily lives. This makes them go from feeling stressed to feeling good. Joanne's mission is to encourage people to share positive energy. Magic Passion Love is Positive Energy.