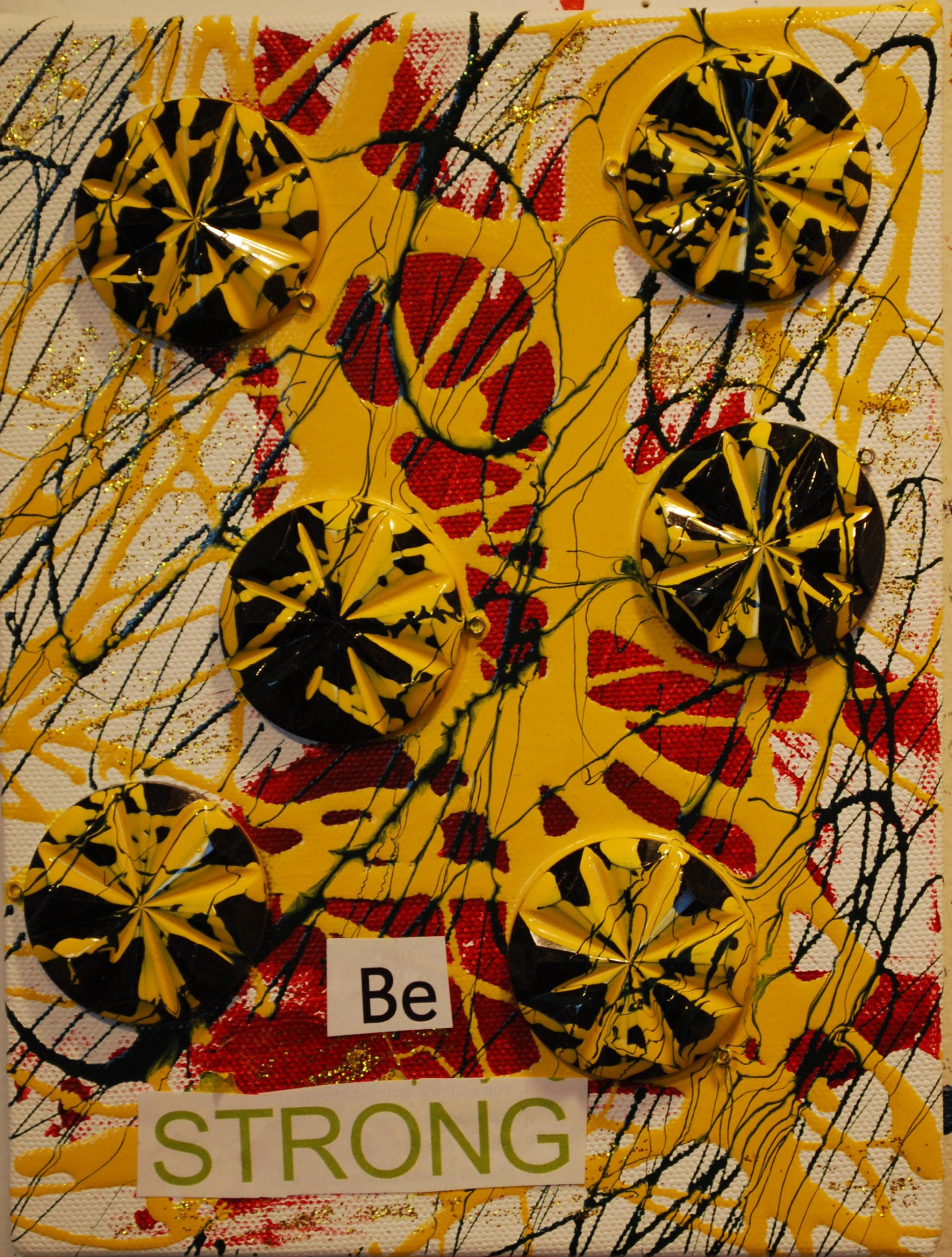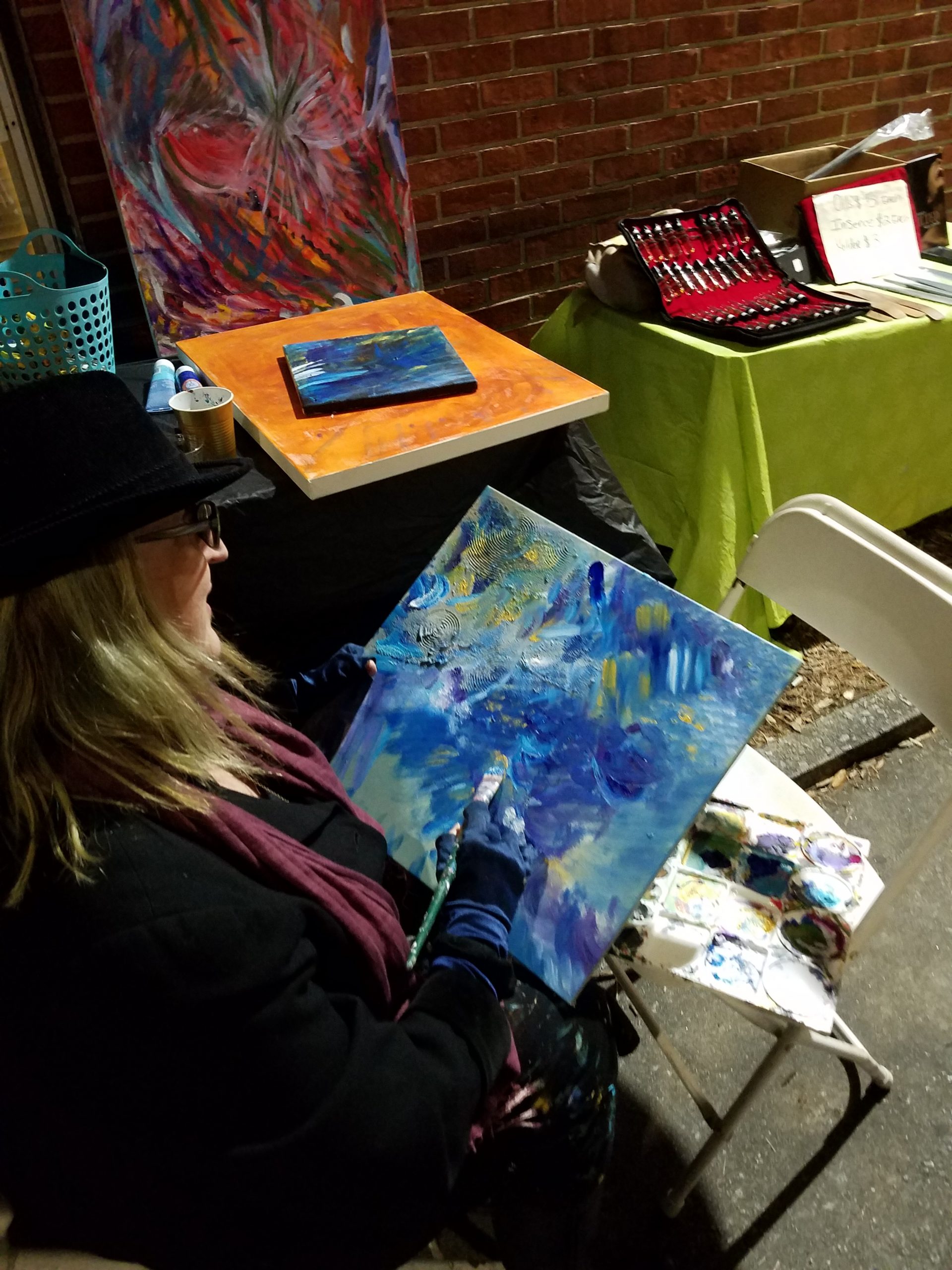 My art is about experimenting with vibrant colors and mixing media, textures, words and layers in a meditative freestyle.
As an interactive community engagement artist,  I have created a few projects over the years that offer participants opportunities to be a part of the creative process.
My creative projects include:
The Manifesting Mobile, an ongoing immersive community engagement project that began in 2010
FCW Society, founded in 2005 in NYC, the FCW Society is dedicated to promoting & exploring feminist issues & interests while spreading the word that women are so fucking cool.
Gratitude Circle in the Squares, an in-person experience where people came together in the historic squares of Savannah to share gratitude with others. Joanne shared gratitude with over 900+ from November 2013 thru October 2017.
Tom 4 Peace,  with her childhood doll, Tom, Joanne has engaged people to  re-claim their childhood dreams and find the courage to be true to yourself and to live a life filled with Magic Passion Love!
I look forward to sharing Magic Passion Love with you!
xo Joanne
Trickydame's Guide to the Universe
Part journal, part art book, part bible – this book is a collection of Joanne Morton's personal journal, affirmations and vision boards. Joanne's words and art work will help activate positive energy in your life which will help you go from feeling stressed to feeling good.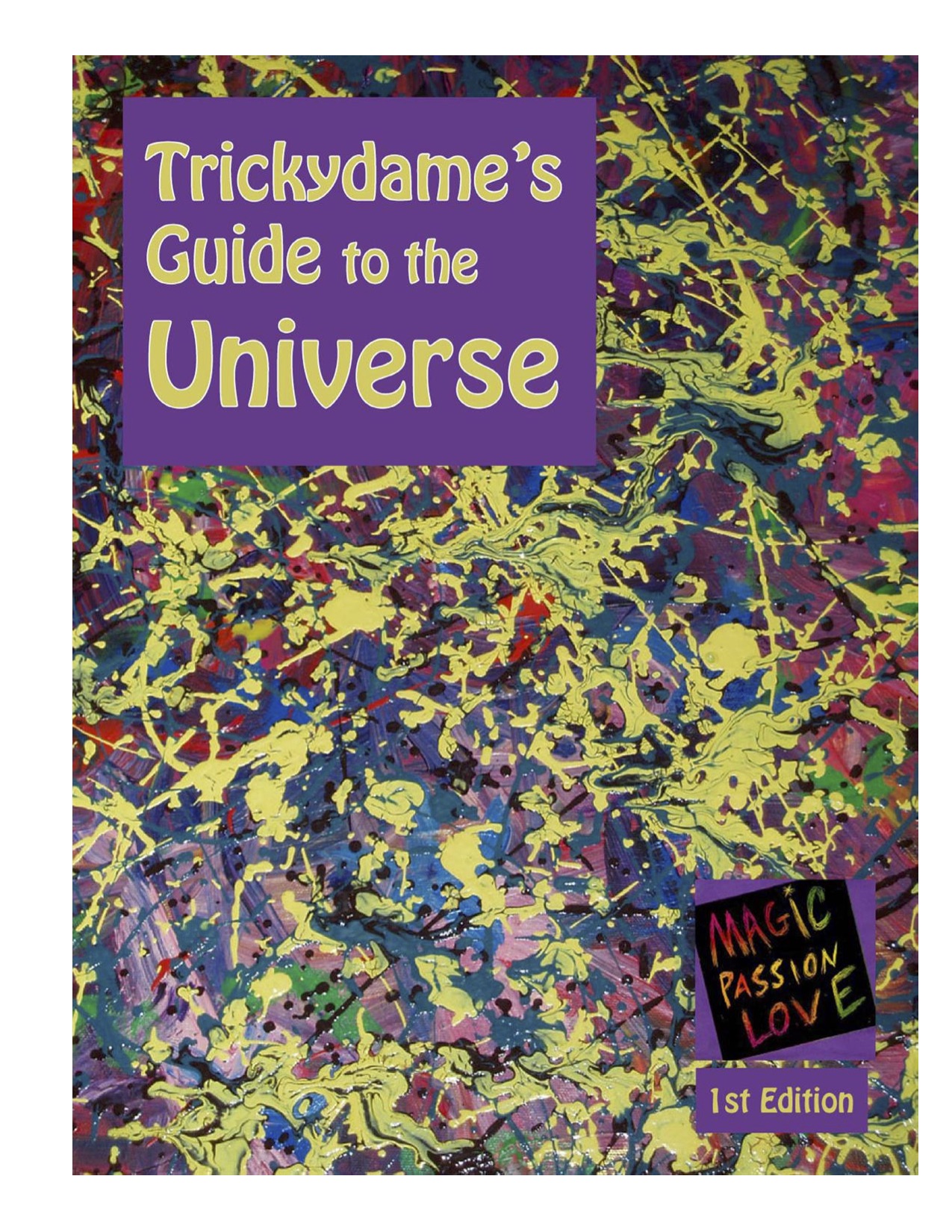 I'm offering this book to you as pay what you wish so you may have an inside look of what has inspired me to activate Magic Passion Love in my daily life.  
We Are Here To Love
 100 small works of abstract art in January 2018. The pieces are 4 x 6″ and 5×7″ – mixed media, acrylic, and oil. 

I believe that the sum total of the energy of mankind is not to bring us down but to lift us up, and that is the result of the definite, if unconscious, working of the law of love. 
Mahatma Gandhi