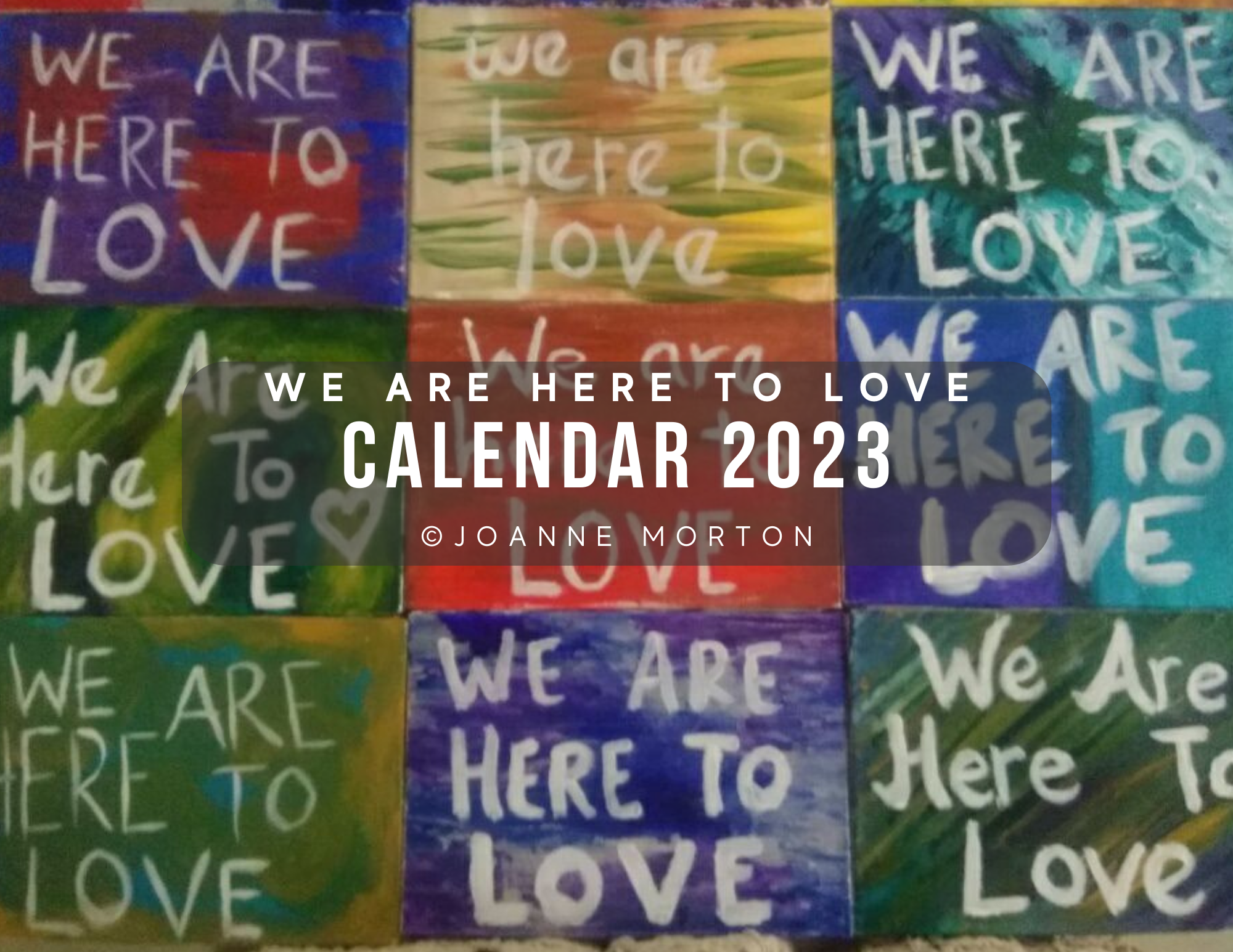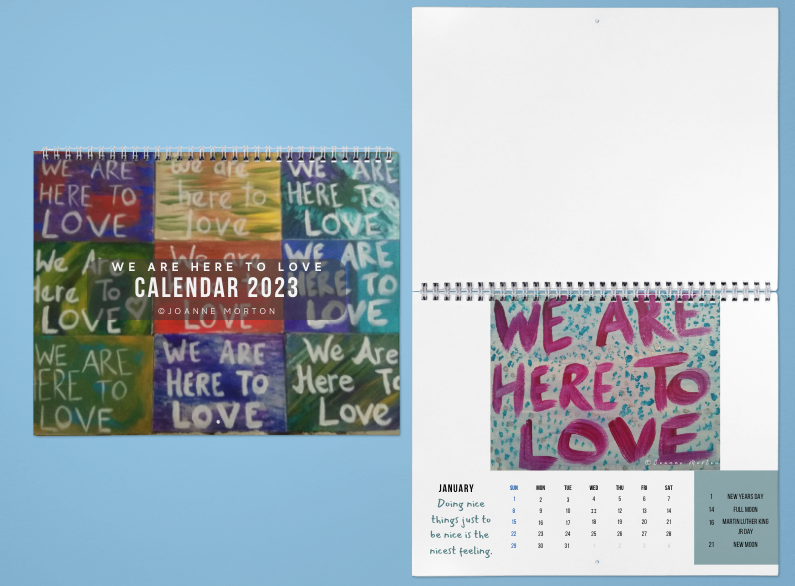 We Are Here to Love 2023
I'm super excited to offer my very first calendar! 
And I'm even more excited that it's the WE ARE HERE TO LOVE!  As we continue to navigate through all of the current changes happening, it's so important to remember our true purpose – Love!
Allow Love – Feel Love – Live Love Every Day and see what manifests in your life.
Calendars are 8.5 x 11″, spiral bound
*** PRE-ORDER – $50 includes shipping in USA ***   (Order by 12/1 for delivery by 12/31)
Be sure to let me know of your mailing address.
PAYMENT OPTIONS BELOW
👇👇👇👇👇👇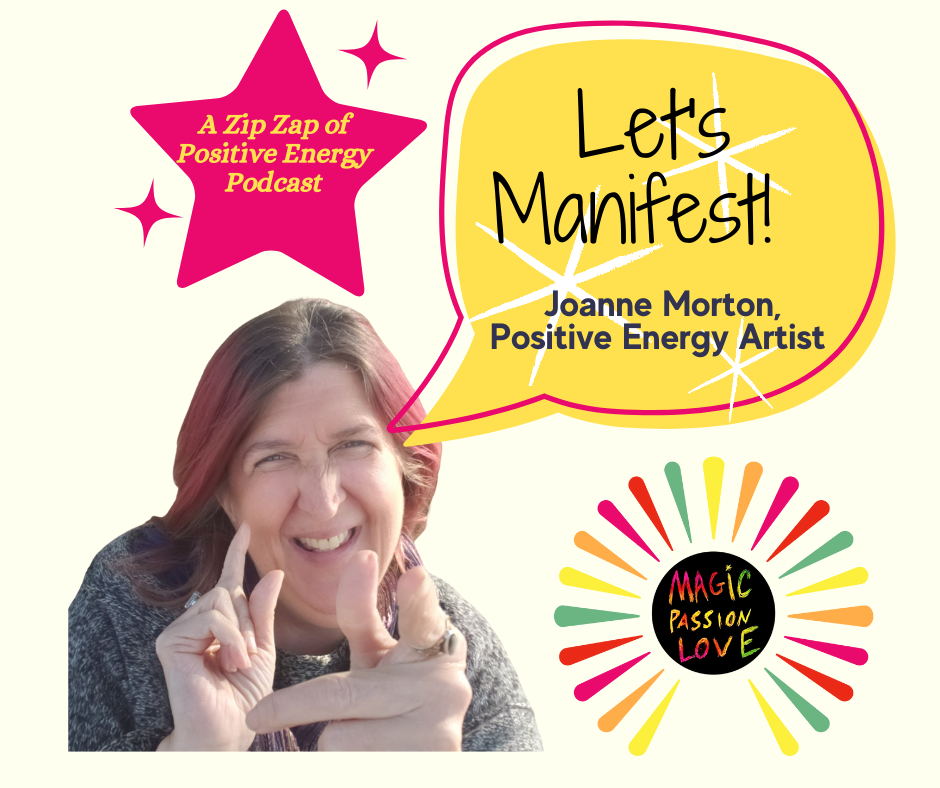 Let's Manifest 
Season One is now available!
Have you had a chance to listen to the first season of Let's Manifest podcast? 
I chatted with over 15 people about a variety of topics, we laughed, we got deep, and we activated positive energy to help you go from feeling stressed and frustrated to feeling relaxed and motivated.  We all need reminders of what's important in life – Magic Passion Love!
This podcast mixes creative conversation, gratitude, laughter, and visualization together to encourage conversation to create action for ourselves, communities and world.  Be sure to check out Season One because Season Two is coming soon!