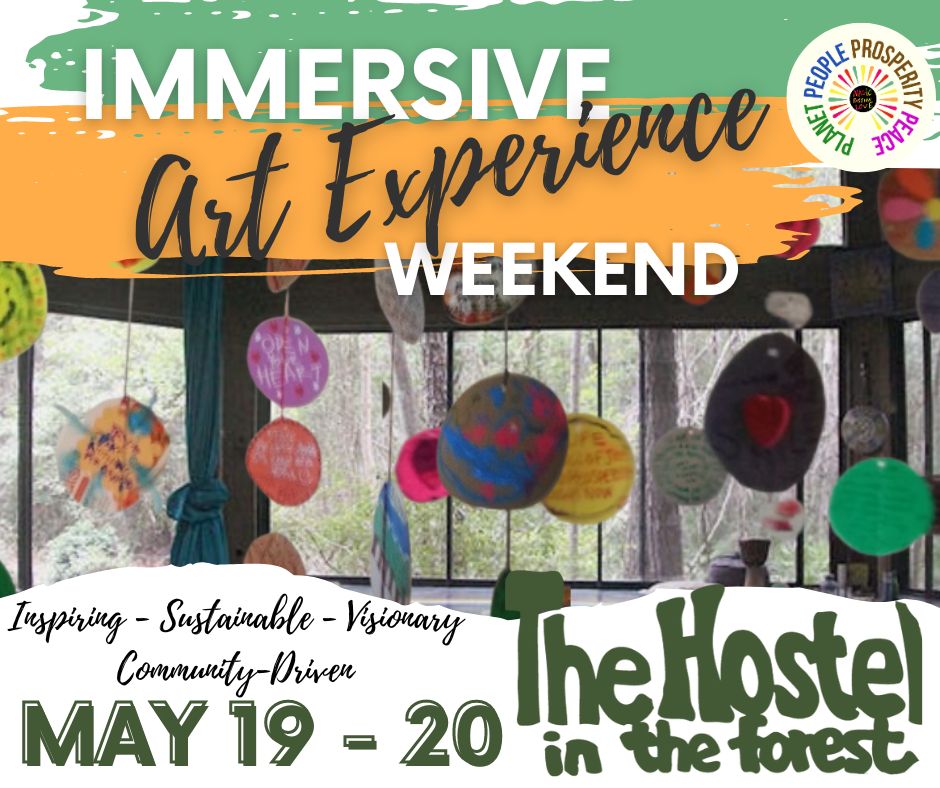 In May 2023, I was invited to take the Manifesting Mobile for an Immersive Art Experience Weekend at the Hostel in the Forest. It was truly a magical captivating journey of self-discovery, inspiration, and connection.
Nestled amidst nature, the Glass house served as the perfect backdrop for the Manifesting Mobile, a captivating art installation that hung gracefully, surrounded by trees

.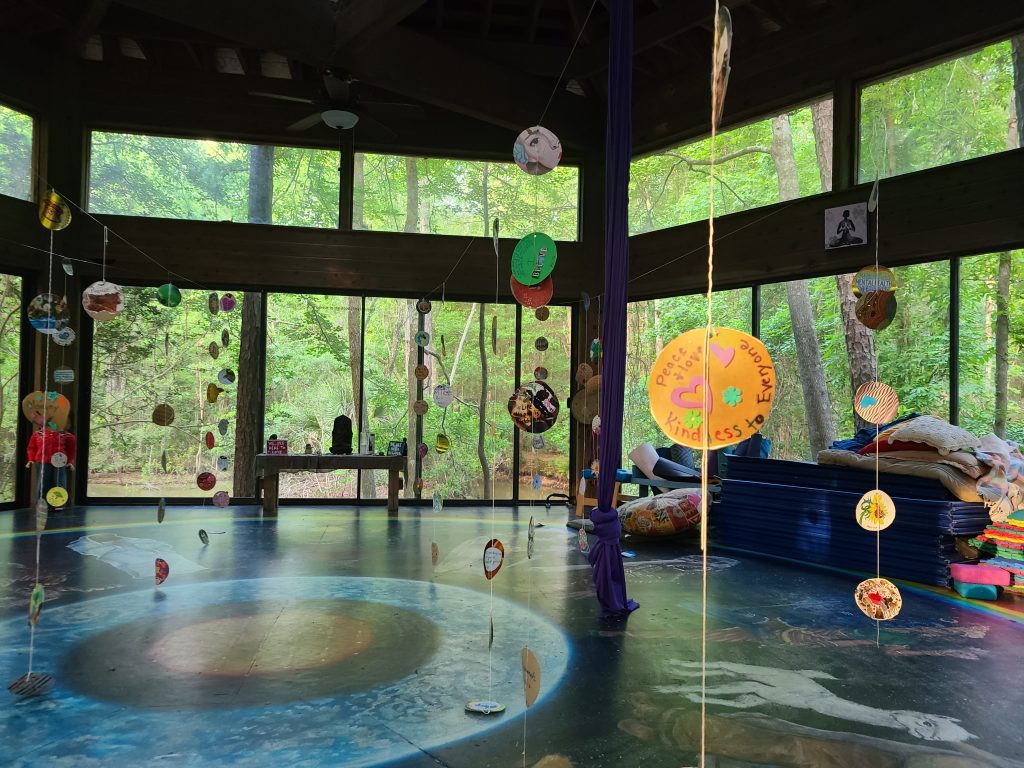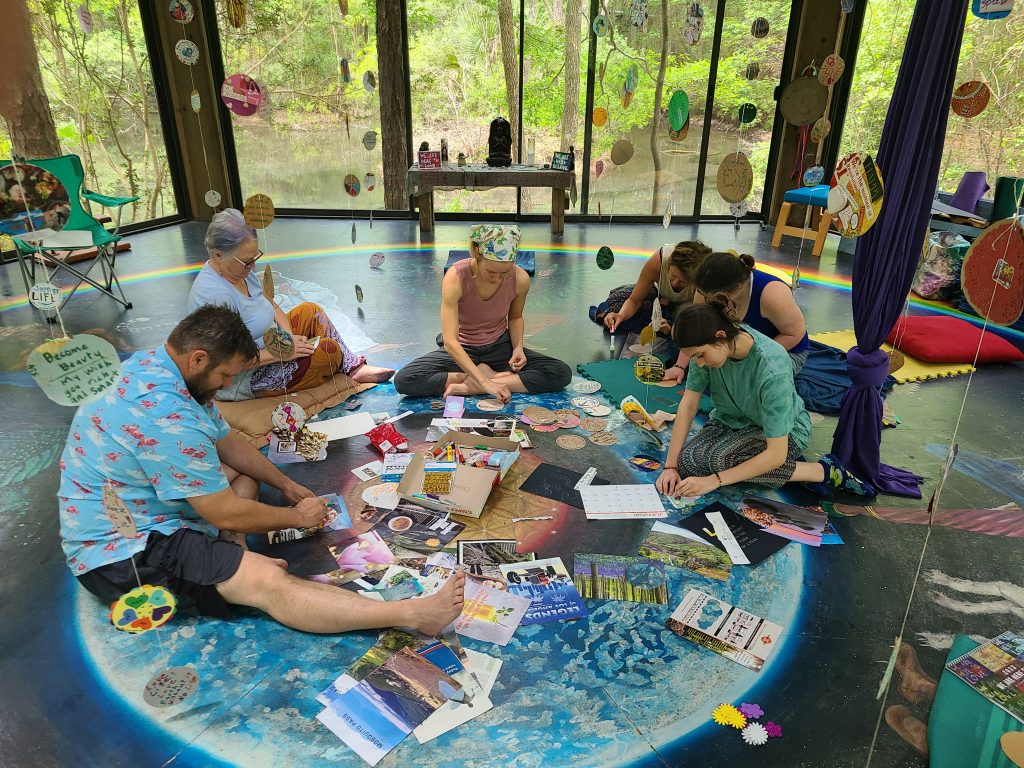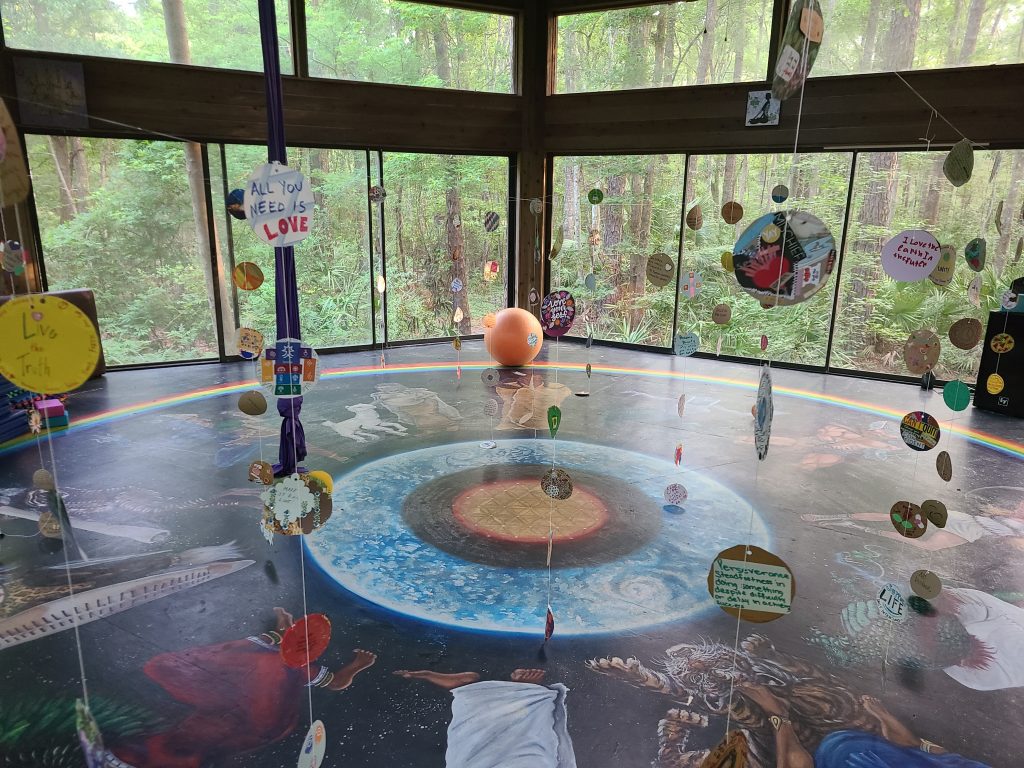 As participants lay beneath the visionary art circles, a sense of tranquility and anticipation filled the air. I offered a shared visualization that took everyone on a profound inner journey. The visionary art circles on the Manifesting Mobile seemed to come alive, their vibrant colors and intricate patterns dancing before the eyes of those present.
The immersive experience continued in the afternoon with a laughter yoga class. Laughter echoed through the forest as participants unleashed their joyful spirits, letting go of inhibitions and embracing the present moment. Laughter, known to be a powerful tool for healing and connection, served as a gateway to deeper connections within the group.
After dinner, the magic of the Manifesting Mobile intensified. Amidst the strands, we immersed in a dance of light and shadow. The atmosphere was electric, pulsating with energy and excitement. Bodies moved to the rhythm of the music, intertwining with the strands of the mobile as if engaged in a conversation with the art itself.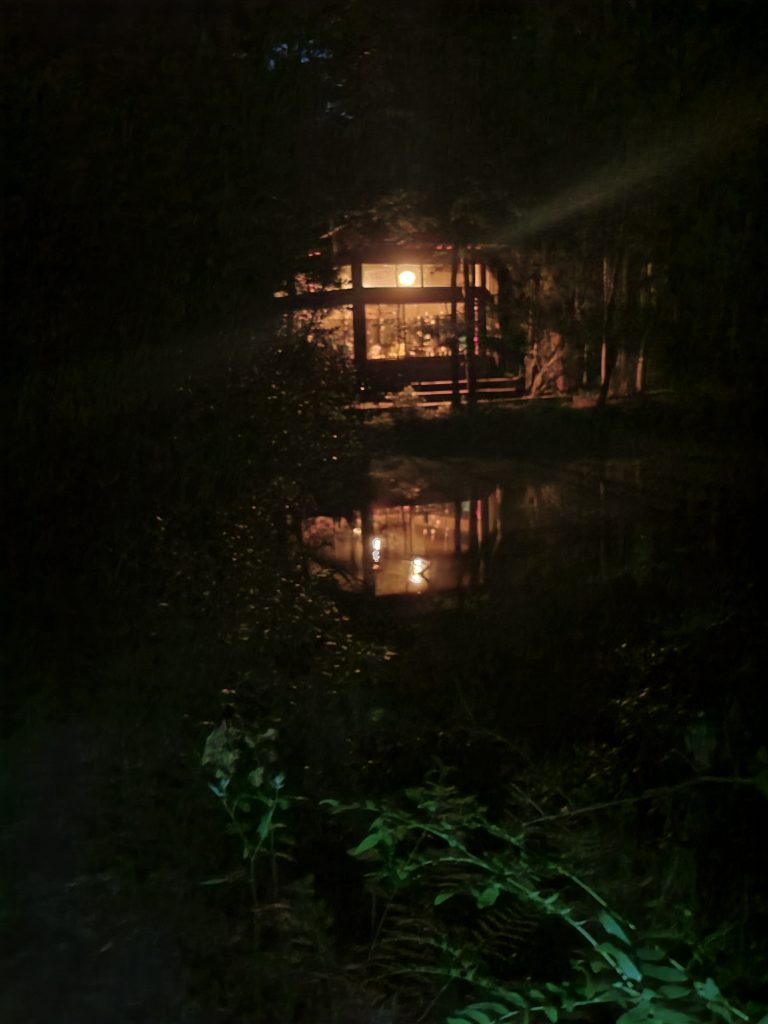 This weekend of immersive art offered much more than mere visual stimulation. It was an invitation to engage with art in all its forms, to explore the boundaries of creativity, and to connect with others on a profound level. 
The power of the immersive art experience was not limited to the individual. It fostered a sense of community and camaraderie among participants. Conversations flowed freely, ideas were exchanged, and friendships were formed. The collective energy of like-minded individuals nurtured an environment of inspiration and support, where everyone felt encouraged to express themselves authentically.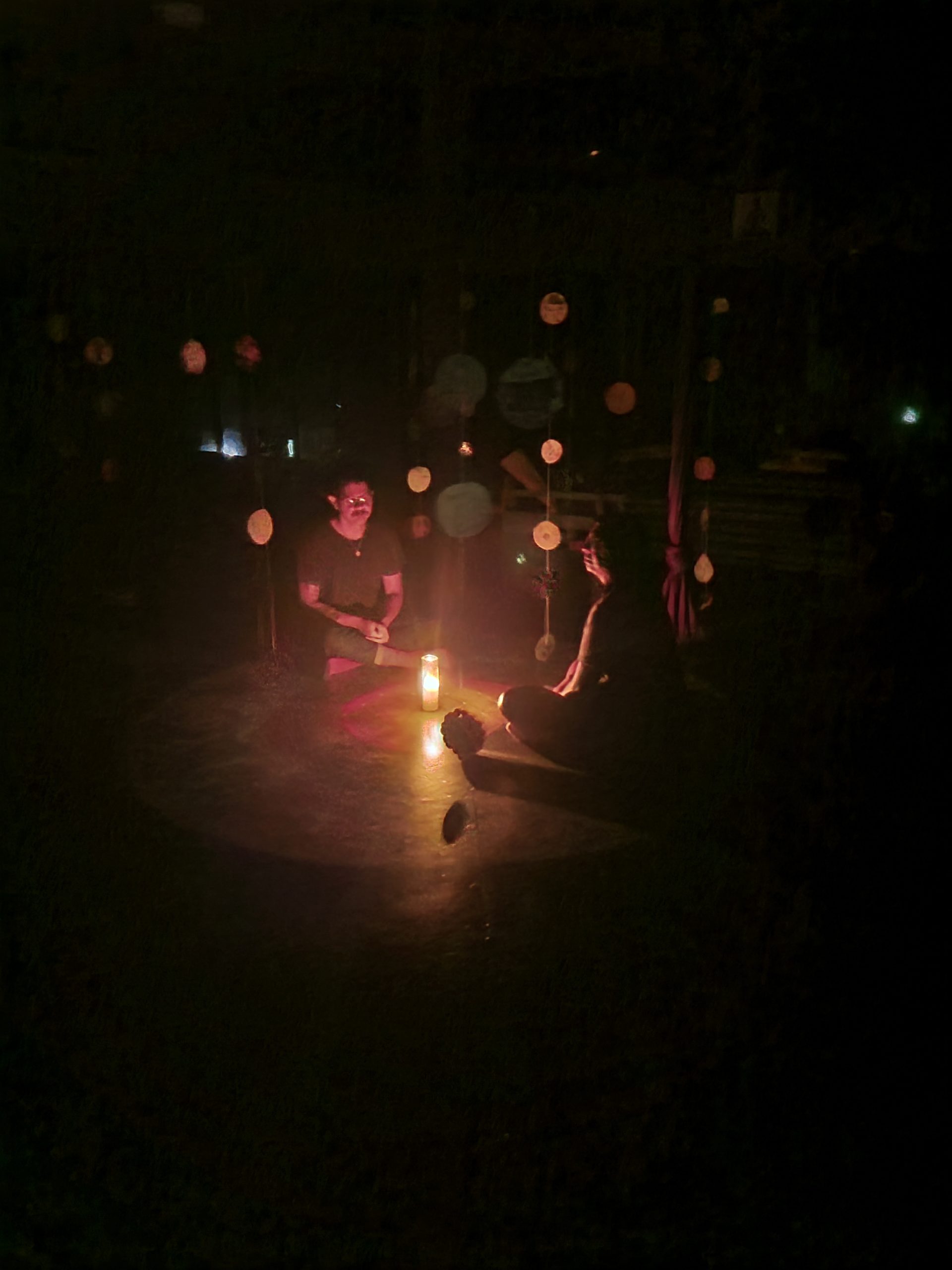 Immersing oneself in the world of art can be a transformative experience. It allows us to transcend our daily routines and connect with the deeper layers of our being. The Immersive Art Experience Weekend with the Manifesting Mobile at the Hostel in the Forest provided the perfect setting for such a journey. It ignited the senses, expanded horizons, and opened doors to new possibilities.
If you're seeking a break from the ordinary, a chance to awaken your creative spirit, and a space to connect with others to share your positive visions for the world and yourself, the immersive art experience awaits you.  Embrace the opportunity to explore, create, and be transformed in ways you never thought possible.  
Reach out to discuss bringing an Immersive Art Experience to your next retreat.