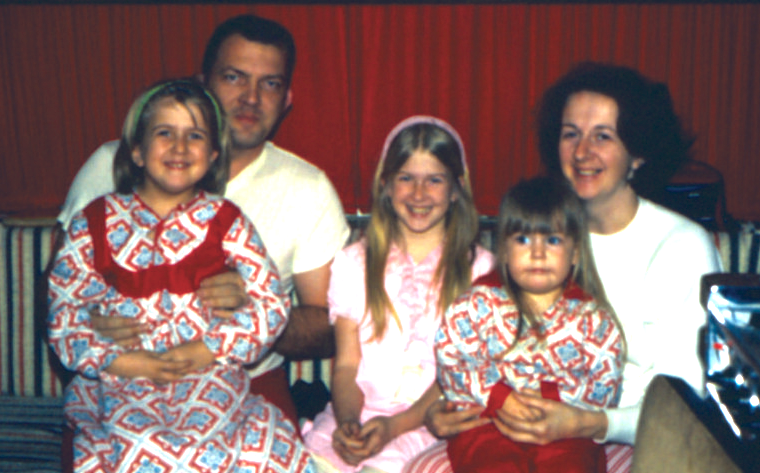 My childhood was spent in Ohio and Missouri with my parents and two sisters. It was filled with camping and playing in the basement.  One of my favorite things to do was playing make-believe dreaming of living in New York City being an artist!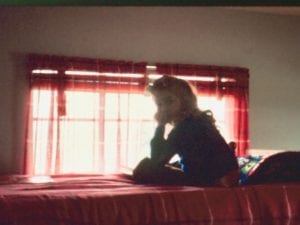 I left home to begin my adult life at the age of 18, I was encouraged to go to college to find a good job, meet a good man, buy a home and have children.  I spent most of my 20s feeling as if I was doing something "wrong" because I was unable to manifest this life.  Looking back, I have come to realize the reason that life didn't manifest for me is because  deep down that I did not want to live a life with kids, a husband and a two car garage. 
By the end of the my 20s, I finally found the courage to go after what my heart wanted, to live in New York City!   So on my 29th birthday, I visited New York City for the very first time.   I had a friend who lived in the East Village.  It was the first time in my entire life that I felt like I was home! So much so, that I moved there three weeks later by train with $1200 in the bank and a place to stay for one month.    
Two weeks later, I found a magical rent stabilized apartment in the East Village and lived there for sixteen years.   The process of moving to New York City was the easiest thing I've ever experienced. Fast forward to 2000, I was working in the independent film industry thinking this was my dream job after all I went to film school.  However, at the start of 2001, I realized I still wasn't living my dream of being an artist in New York City.    It was then that I began to learn the power of Positive Mindset, Gratitude, Affirmations and Manifesting!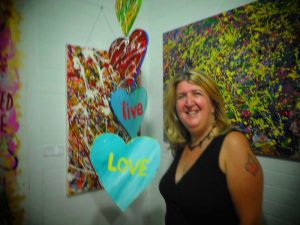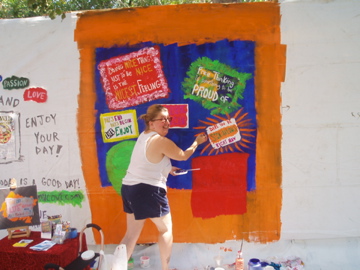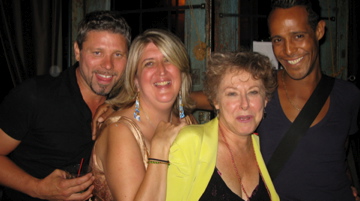 In 2005, I found my first art studio in Chinatown, right after I started looking at studio ads.  I was  able to fund my art, my shows and performances by renting furnished apartments working part time.   
In 2009,  I let go of my studio and moved my art supplies into my small apartment.  That's when I realize that I wanted to be a full-time artist instead of a full-time New Yorker.
In January, 2010 I made the hard decision to leave New York City.  I was listening to my heart to take my community engagement art project, Manifesting Mobile on the road.  I let go of my apartment, had an amazing last weekend in the East Village, then took a train to Atlanta on April 12, 2010.  I had no idea where I would be in one month.  
May 2010, I was living on Tybee Island, GA.   After traveling in 2012 for six months, I returned to Savannah to put down some roots.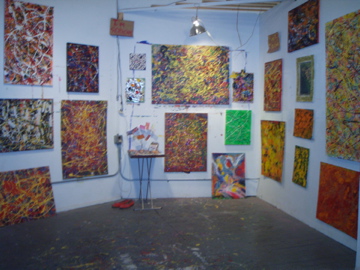 And, that's the short version of my story! 
I am Joanne Morton. I am a Positive Energy Artist who loves Gratitude, Laughter, Affirmations and Manifesting.    I  empower people to creatively express themselves. I use art and visualization together to encourage conversation and action to create positive solutions for our lives, communities and world.
I help people activate positive energy – transforming them from feeling stressed/discouraged to feeling relaxed/hopeful. 
When people feel good, they find it easier to be healthier, more productive and inspired to take action to uplift themselves and others. I have been helping people activate positive energy in their personal and professional lives since 2005.