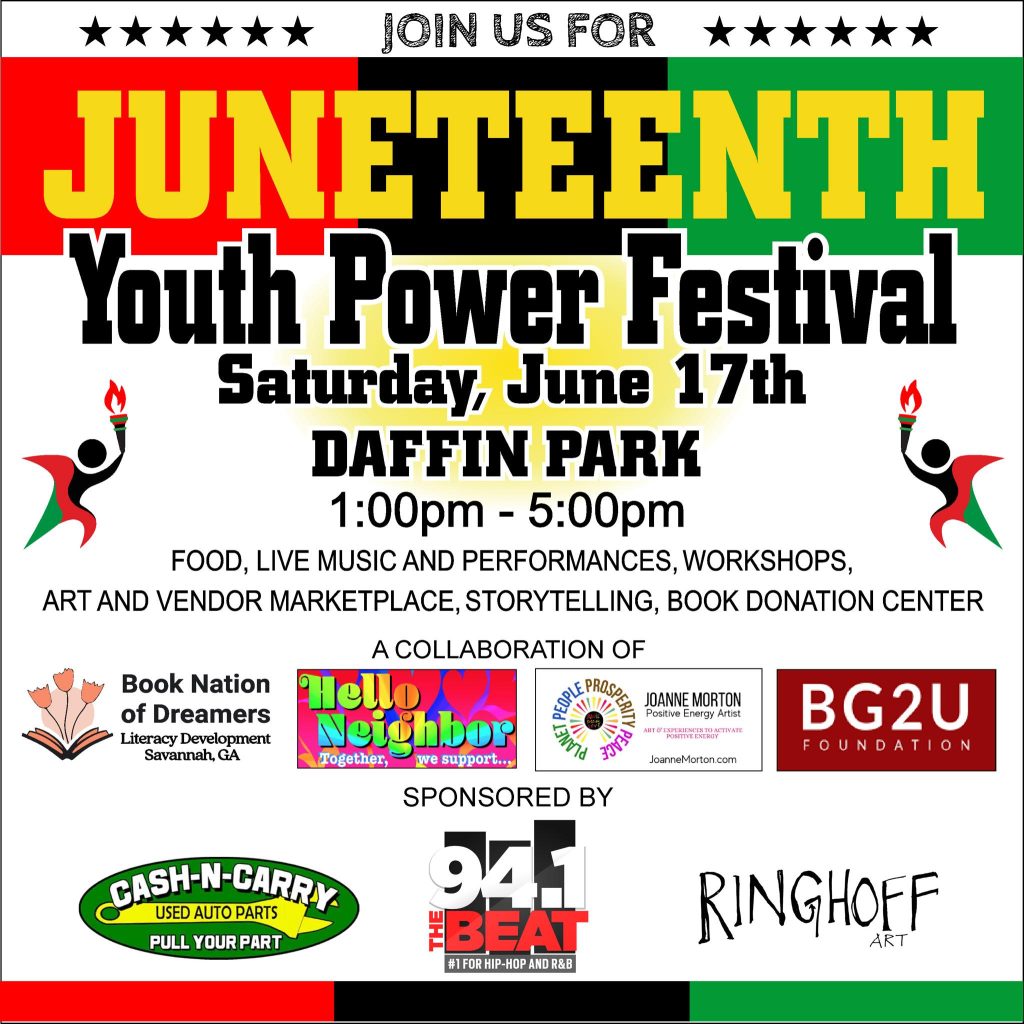 Here are some of the photos from the Manifesting Mobile© at the Juneteenth Youth Power Festival. 
A day of Celebration known as Freedom Day! All were welcome to learn about African Culture and why this day is so meaningful. There was live music, amazing food, workshops, and some of the best vendors, artist, griots, and performers throughout the city of Savannah.
It was truly magical!