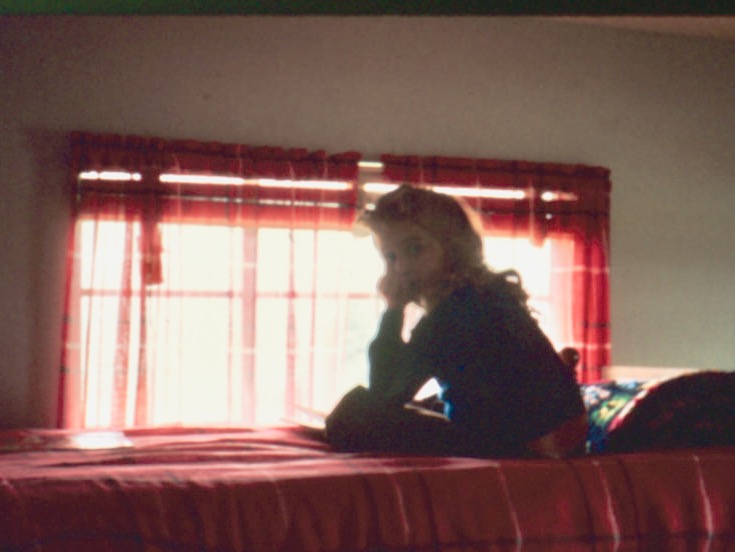 Growing up in Ohio and Missouri, I didn't always agree with my Lutheran pastor, English high school teacher or even my parents.  I spent much of my younger years playing make-believe dreaming of living in New York City being an artist! 
However, when I left home to begin my adult life at the age of 18, I was encouraged to go to college to find a good job, meet a good man, buy a home and have children.  I spent most of my 20s feeling as if I was doing something "wrong" because I was unable to manifest this life.  Looking back, I have come to realize the reason that life didn't manifest for me is because  deep down that I did not want to live a life with kids, a husband and a two car garage. 
Because I wasn't taught the power of gratitude, laughter, affirmations and manifesting as tools to create your ideal life, I struggled for years working variety of jobs, bouncing around the US time zones working a wide, and hopping in and out of schools. attending three universities, community college and a trade school travel program always feeling hopeless about my future.
By the end of the my 20s, I finally found the courage to go after what my heart wanted, to live in New York City!   So on my 29th birthday, I visited New York City for the very first time.   I had a friend who lived in the East Village.  It was the first time in my entire life that I felt like I was home! So much so, that I moved there three weeks later by train with $1200 in the bank and a place to stay for one month.    
Two weeks later, I found a magical rent stabilized apartment in the East Village and lived there for sixteen years.   The process of moving to New York City was the easiest thing I've ever experienced.  I was very grateful and feeling really good about my life.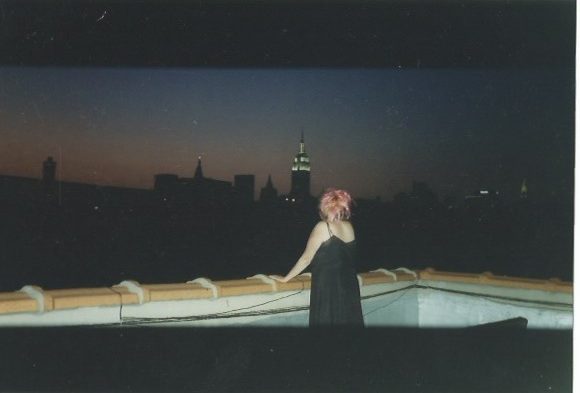 Fast forward to 2000, I was working in the independent film industry thinking this was my dream job after all I went to film school.  However, at the start of 2001, I realized I still wasn't living my dream of being an artist in New York City.  I wasn't feeling good or grateful about my life.  
In 2003, the company I worked for closed down.  Instead of looking for another full time job that I knew I didn't want, I chose to do temporary work.  It allowed me the time to begin to learn about the Magic Passion Love power of Gratitude, Laughter, Affirmations and Movement to Manifest.  
When I moved to NYC, I manifested a place to live so easily because I was following my heart. However, just because I was living in a place I loved, I wasn't doing what my heart wanted to do – be creative. 
By listening to my heart again as well as practicing Gratitude, using Affirmations and working with a woman who Laughed a lot, I began to Manifest my dream to be an artist!  
In 2005, I found my first art studio in Chinatown, right after I started looking at studio ads.  I was  able to fund my art, my shows and performances by renting furnished apartments.    However, in 2009, there was a financial recession that changed the furnished rental market which is where I worked.  I was going to have to work more hours to make the same income.  I let go of my studio to save money and moved my art supplies into my small apartment.  I wasn't feeling good again.   I began to realize that I wanted to be a full-time artist instead of a full-time New Yorker.  
So, I decided to follow my heart and take my community engagement art project, Manifesting Mobile on the road.  I let go of my apartment and took a train to Atlanta on April 12, 2010.  I had no idea where I would be in one month however, I was feeling good and very grateful!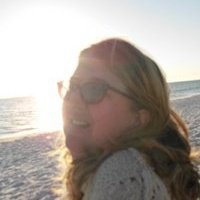 A few weeks after I arrived in Georgia, I discovered Tybee Island / Savannah, Georgia.  Just as I found moving to New York City easy – arriving on this small barrier island felt like I was home.   When I needed to find a place to stay in Savannah a year late, the most wonderful woman offered to let me live with her and we're still friends today! 
After a year living in Savannah, I began to realize I wasn't feeling good because I wasn't traveling like my heart wanted. My parents had given me their old minivan so I put a plan together and began a life on the road.  I spent six months traveling the country creating the Manifesting Mobile.   It was one of the most spectacular things I've ever done – and that's another story!
I returned to Savannah after traveling because I knew I needed to put down roots somewhere. I chose Savannah because I had already began to manifest a creative life in Savannah plus it's absolutely beautiful here! 
I will be honest, it wasn't always an easy process.  Primarily because I made choices that allowed me to get distracted from my original intention, to be a full time artist.  Not that I have any regrets about any of my choices because I was able to work with some wonderful people and learn new skills.    I co-founded  Anahata Healing Arts, a healing arts community, was Director of Operations for a monthly magazine (Well FED Savannah),  founded the Savannah Chatham Sustainability Coalition that produced the Earth Day Savannah festival. 
Being able to work with the environmental community has been amazing however, as much as it was a wonderful opportunity to do this work, I didn't feel good.   So once again, I had to remember, if opportunities are to manifest for me, I had to feel good.   In 2020, I made a plan to travel with the Manifesting Mobile again.
Like everyone else in 2020, I had to adapt my plans.
​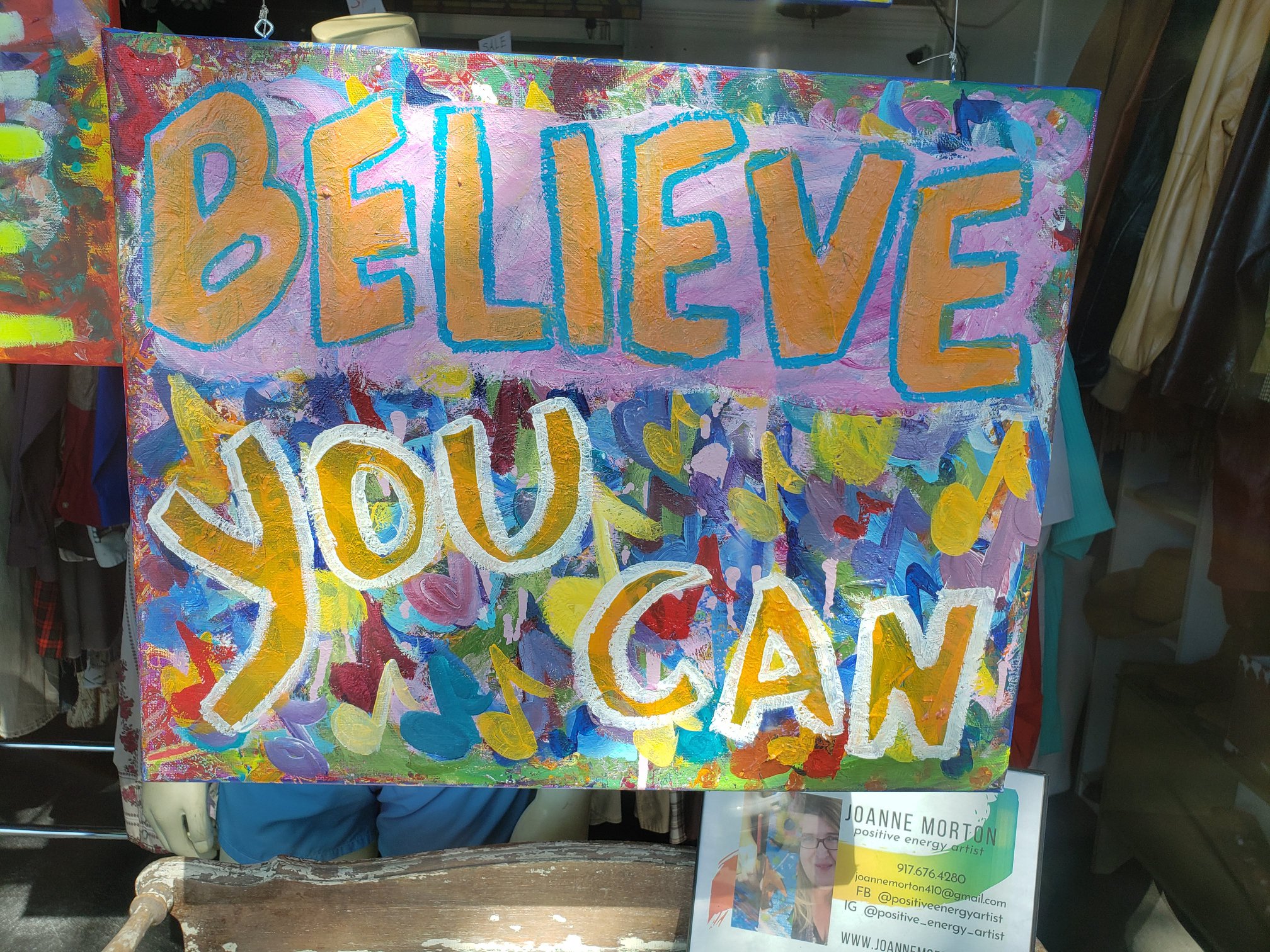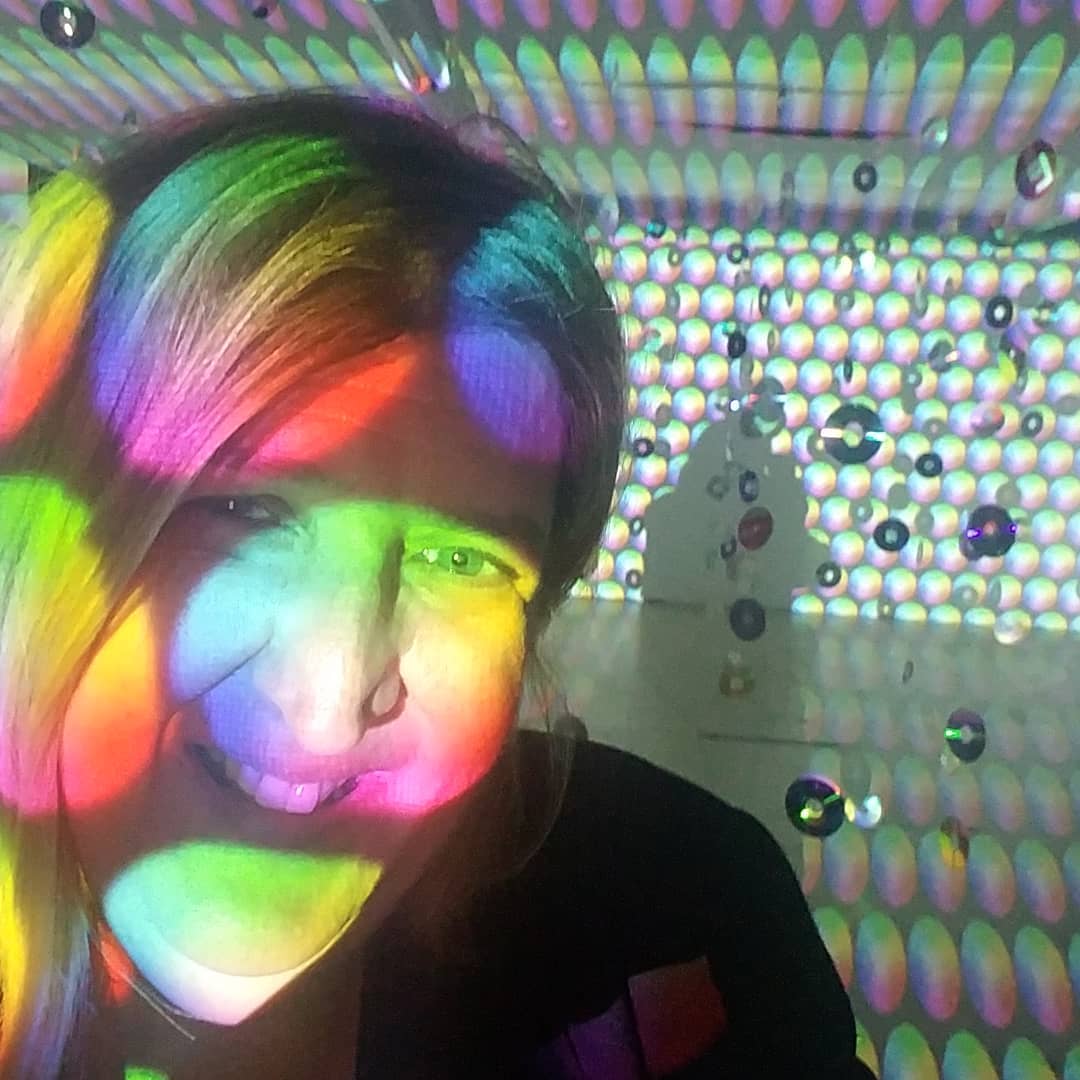 "My belief is that peace is possible when we share positive energy with others."
Instead of traveling, I stayed in Savannah and sheltered in place like everyone else. And then at the start of 2021, I was ready to take some action!   When conversations started about how to celebrate Earth Day Savannah, we decided to host a month-long celebration in April.  I hosted  Manifesting Mobile outdoor pop ups in neighborhoods across Savannah.   People contributed their visions for a healthy planet.   
I am excited about the direction the Manifesting Mobile is taking. The focus of the Mobile has always been, "What is your intention?" and it still is, just with a bit of a focus, "What is your vision for a healthy world?"  I am continuing to use #makeearthdayeveryday as a theme for future Manifesting Mobile events.
The Manifesting Mobile's aim is to unite the community by sharing people's visions for a healthy planet.  What better time to unite people when we have an epidemic of stress and frustration in our community right now.  One way to relieve stress is to shift your mindset and to take action towards your goals or intentions. 
Visualization is one of the most powerful tools that is available for everyone to take action towards positive outcomes.   
And, that's my story – I am Joanne Morton. I am a Positive Energy Artist who loves Gratitude, Laughter, Affirmations and Manifesting.    I  empower people to creatively express themselves. I use art and visualization together to encourage conversation and action to create positive solutions for our lives, communities and world.
I help people activate positive energy – transforming them from feeling stressed/discouraged to feeling relaxed/hopeful. 
When people feel good, they find it easier to be healthier, more productive and inspired to take action to uplift themselves and others. I have been helping people activate positive energy in their personal and professional lives since 2007.