Creative Experiences with Joanne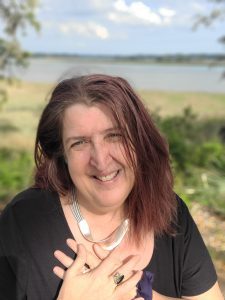 Hi there!
In a world where connection is increasingly vital, I invite you and your team to join me on a journey toward uplifted spirits and genuine connections.
Let's discuss the growing need to bridge the gaps between us and create a world where positive energy thrives with Gratitude, Laughter and Affirmation art!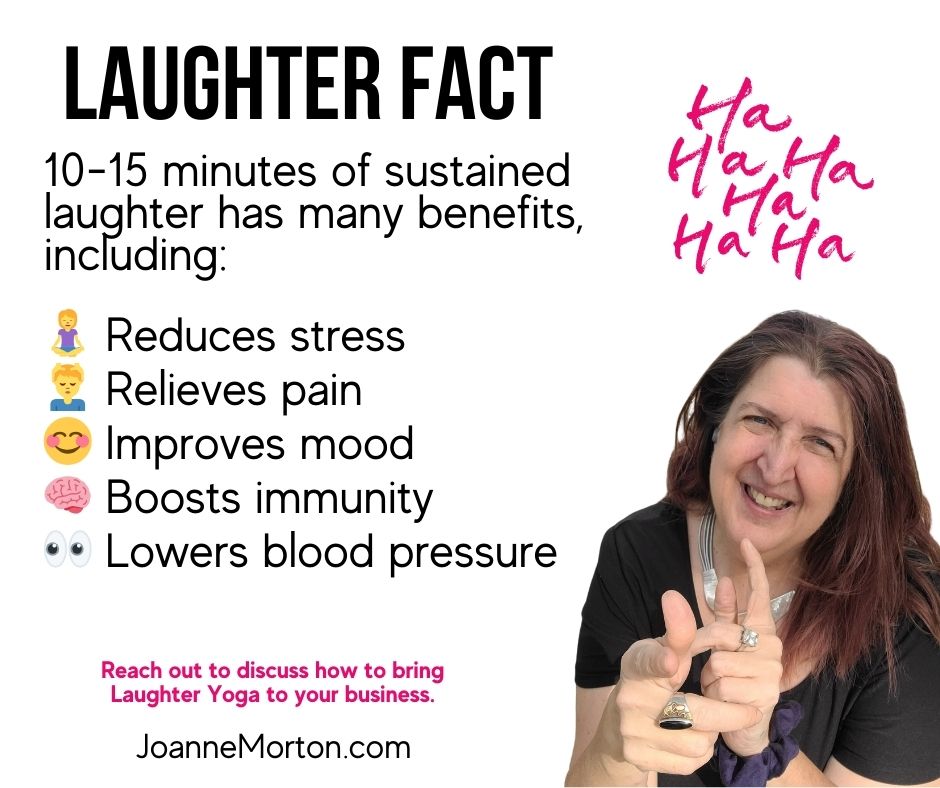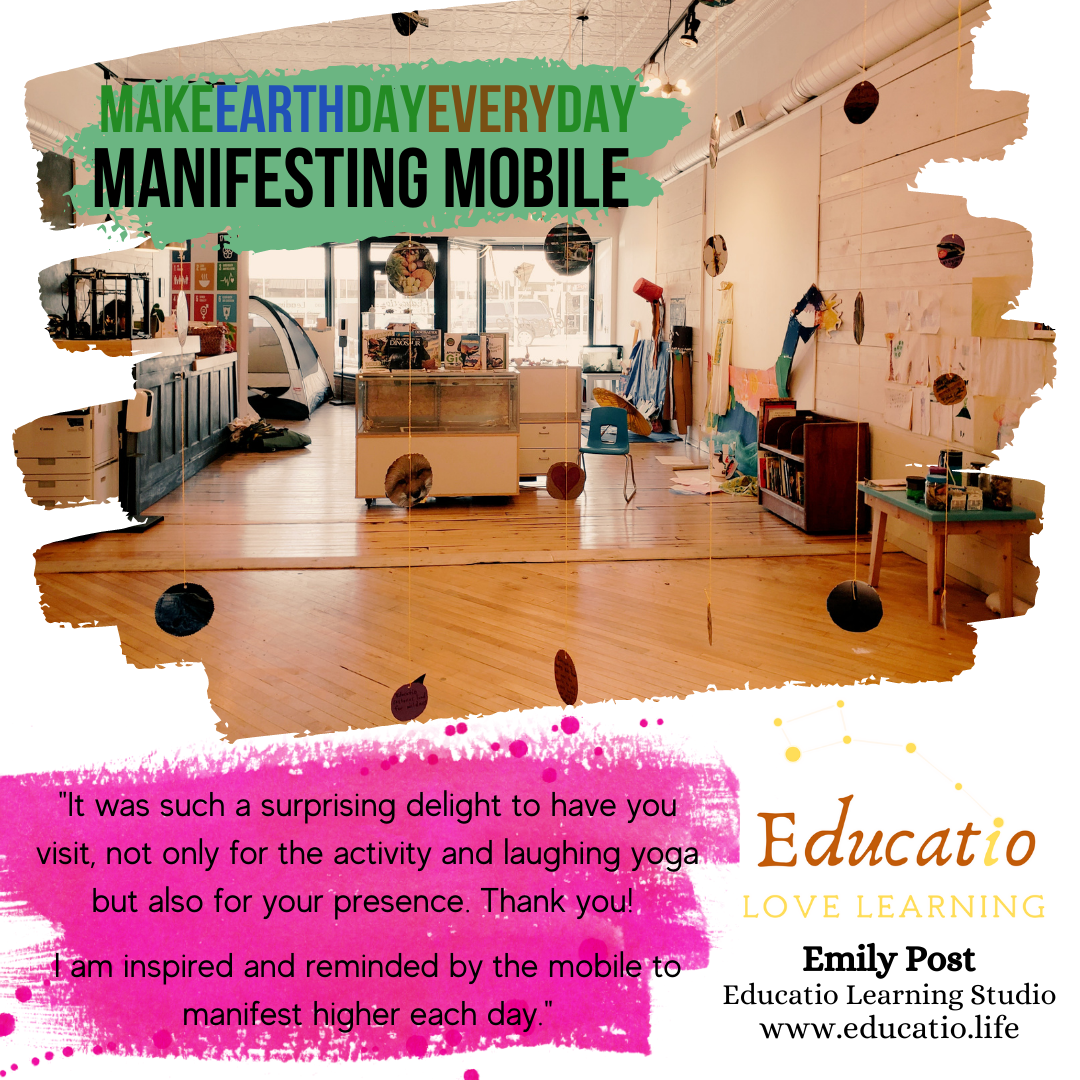 Learn Laughter Yoga For Health and Happiness 😂
Are you stressed out, depressed and having health problems? Do you want to bring more laughter and joy into your life? Laughter Yoga is the right choice for you. Laughter Yoga (LY) is not a comedy. It is an exercise program developed by Indian physician Dr Madan Kataria where anyone can laugh without relying on humor, jokes or comedies. It is practiced in more than 110 countries.
It combines laughter exercises with yoga breathing techniques (Pranayama) which brings more oxygen to our body and brain making us feel more energetic and healthy. Ten to 15 minutes of LY exercises can reduce stress, make your immune system stronger and keep your mind positive during challenging times.
After experiencing the session, if you find it as invigorating as we believe you will, we'd be delighted to share our fee schedule for on-site Laughter Yoga sessions. Our programs can be tailored to suit your team's unique needs and preferences, from small groups to large teams.
I'd love to connect with you to discuss how Laughter Yoga can be seamlessly integrated into your wellness initiatives. 
Here is a link to schedule a 30 minute zoom call with me.  This is an opportunity for you to experience the benefits firsthand with a mini LY session.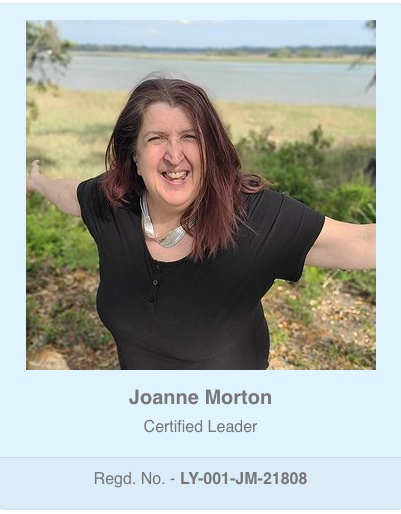 Looking for a unique & Memorable way to celebrate a special occasion?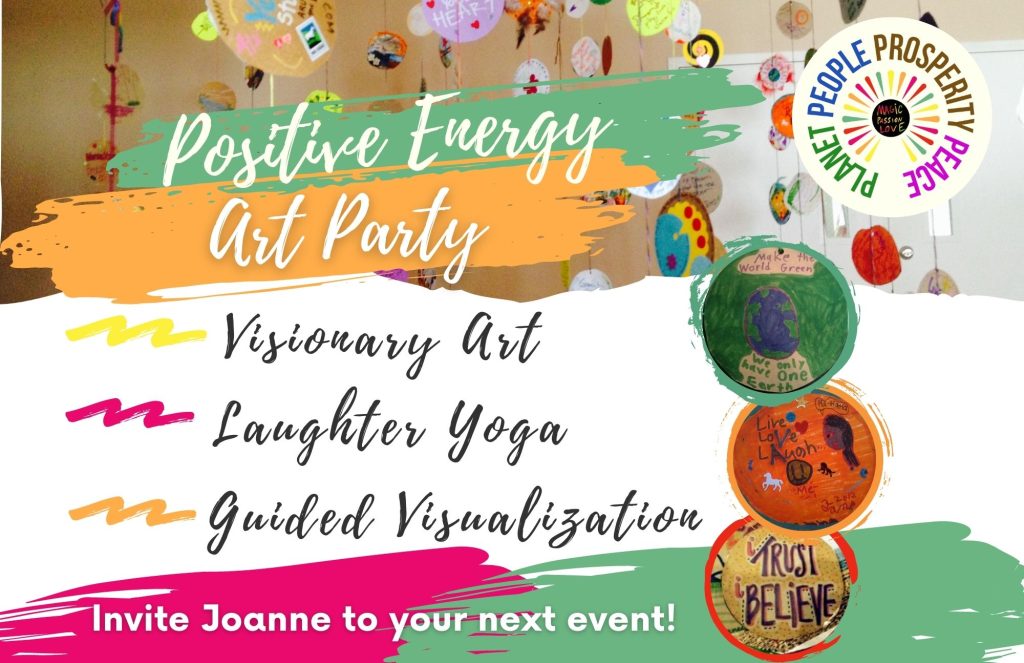 Let's create and celebrate a truly heartwarming and soul-nourishing experience!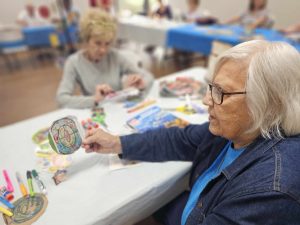 Let me curate a personalized Positive Energy Art Party that you and your guests will never forget!
Now Booking Positive Energy Art Parties for your upcoming bachelorette party, new baby celebration, or any special life event you're celebrating!
Design and create personalized Manifesting Mobiles© that symbolize your dreams and wishes, making your celebration even more memorable. With an infusion of laughter, gratitude, and a touch of joy, this experience is all about celebrating life's beautiful moments in a unique and uplifting way.