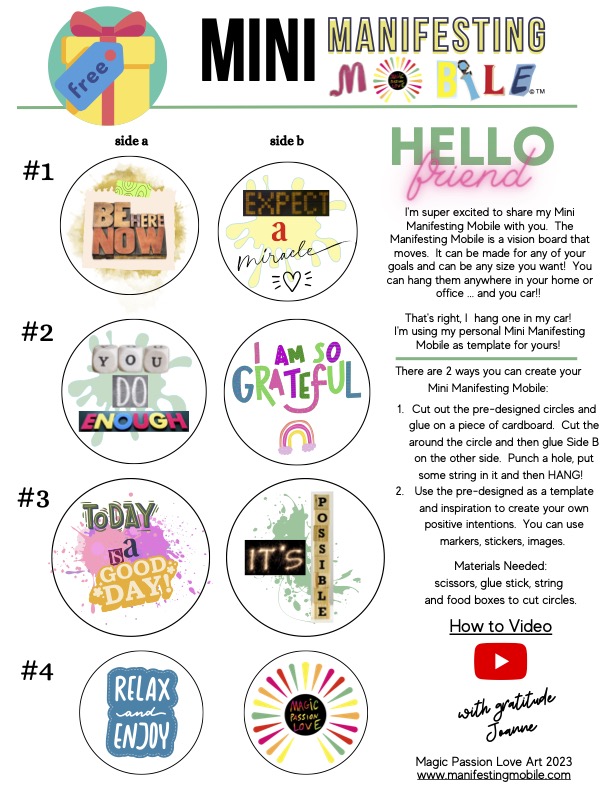 Mini Manifesting Mobile
I'm super excited to share my Mini Manifesting Mobile with you. The Manifesting Mobile is a vision board that moves. It can be made for any of your goals and can be any size you want! You can hang them anywhere in your home or office … and you car!!
That's right, I hang one in my car! I'm using my personal Mini Manifesting Mobile as template for yours!
Download the PDF,  watch the YOUTUBE video and have fun manifesting more positive energy into your life! 
xoxo joanne