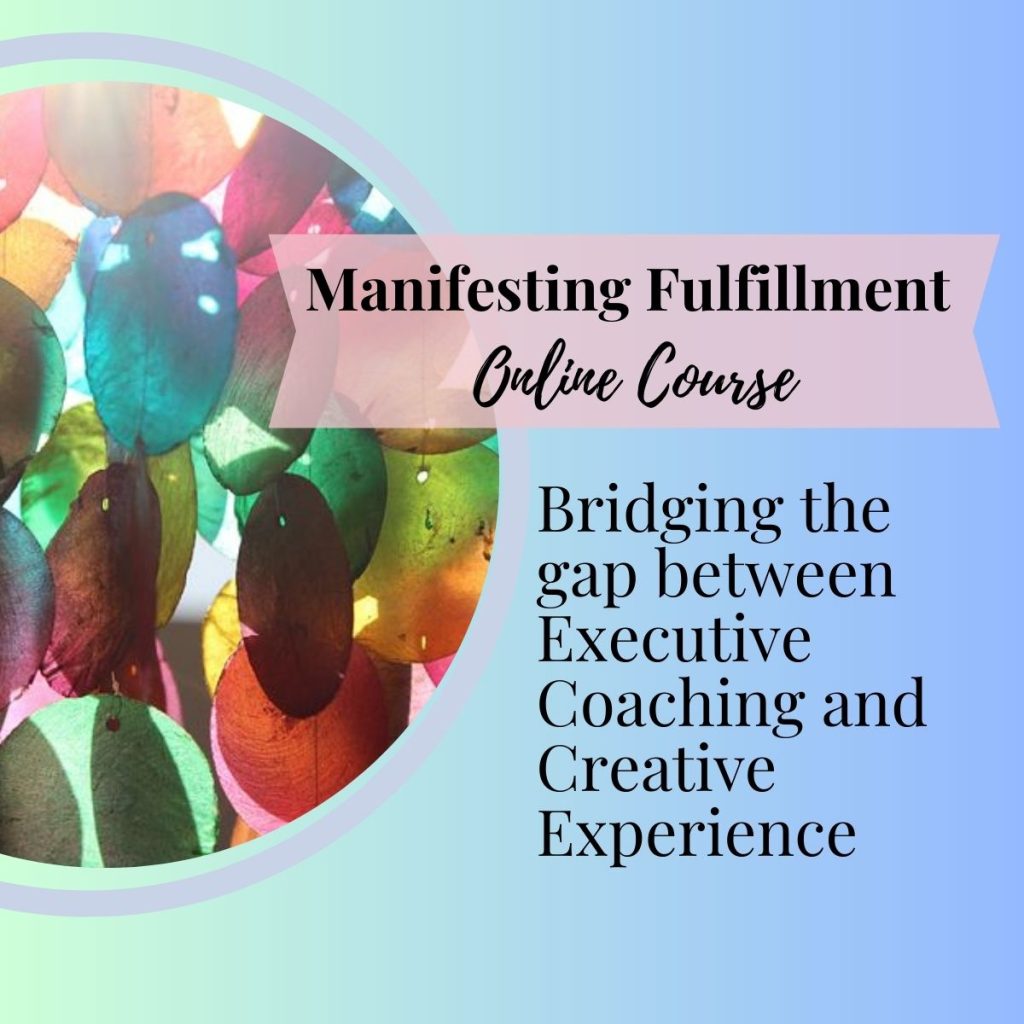 "Having participated in their Manifested Fulfillment Course, I can confidently say that it should be a mandatory journey for all leaders. Combining elements of executive coaching with creative experiences, the course proved to be an eye-opening intersection of self-discovery. It provided me with remarkable clarity in my intentions and shed light on the person I aspire to become through my actions. I wholeheartedly recommend this transformative experience to anyone seeking a deeper understanding of their goals and aspirations."
Manifesting FUlFillment
Manifesting Fulfillment, an online course that uses executive coaching, visionary artwork, and positive psychology to help you stay accountable to your big dreams in a practical, fun way.
It's creative goal setting!

My expert collaborator for this course is  Diana Patel, MBA is an executive coach who helps business leaders cultivate fulfillment in their current roles. 
It was an amazing experience to combine my creative practices with Diana's business models.  We have some wonderful responses to the course.  Feel free to check out the Introduction for free to see what everyone is talking about!
Everyone should take this course! Leaders – this should be a mandatory program for everyone who serves in ANY kind of leadership position!