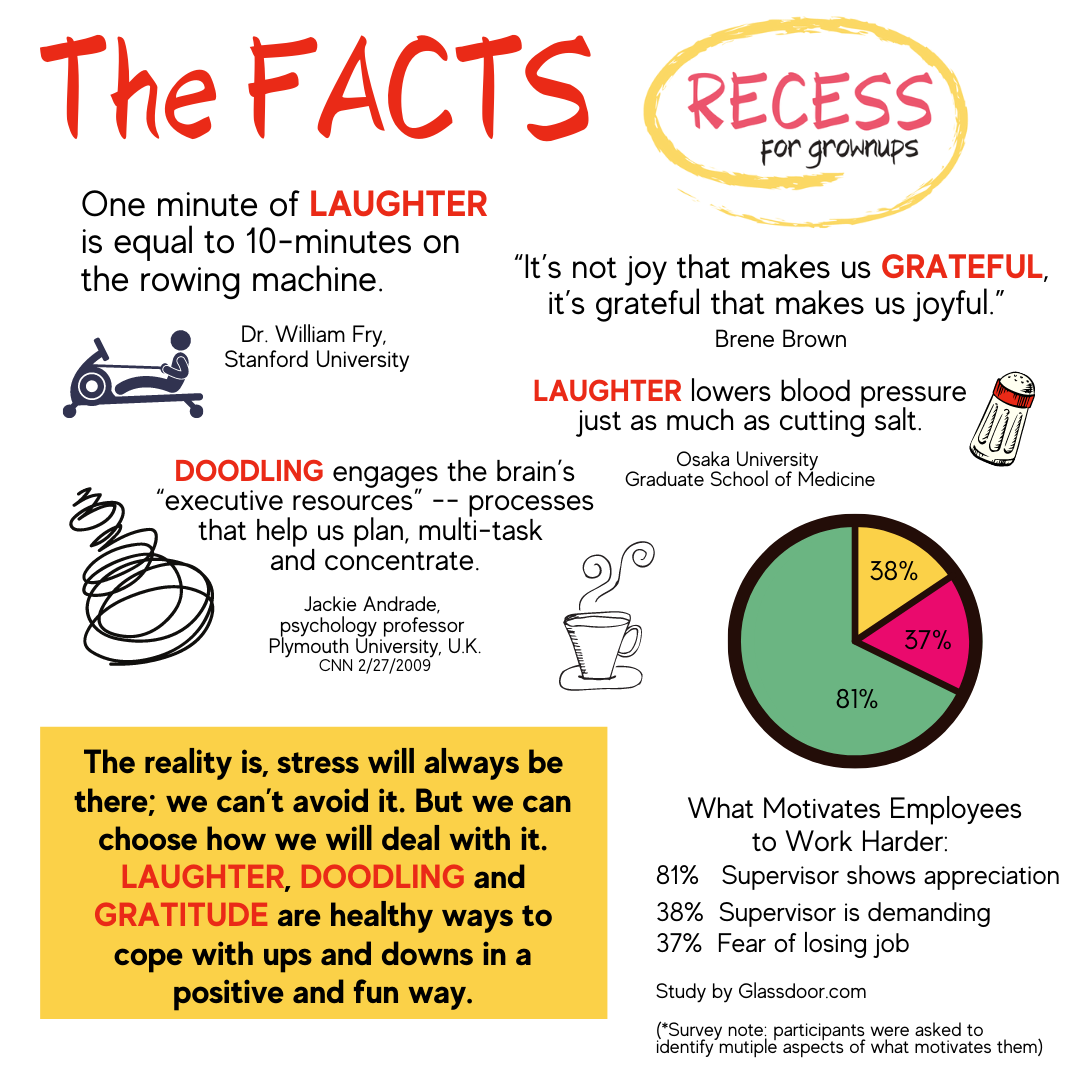 What is RECESS for Grownups?
PREP CALL: We coordinate with HR to create a personalized plan aligned with your company's mission, values and strategic plans.

ZOOM CALL: Receive replay, motivational notes and choice of facilitators.

CLIENT CARE MANAGEMENT: 30+ years project coordination and team building experience

FLEXIBLE SCHEDULE: Tues-Fri, 10AM – 7PM EST
Why do companies need RECESS for Grownups for support?
Employees are experiencing fatigue which creates difficulty focusing on work, maintaining healthy lifestyle habits, managing time with work responsibilities and creating quality time for home life.
How does RECESS for Grownups reduce Fatigue
When we doodle, our minds are given free rein to visualize and work through concepts.

Laughing is like an aerobic exercise which brings more oxygen to the body and brain thereby making one feel more energetic and relaxed.
Gratitude is recognition of our interdependence, of the fact that success is the result of team effort.
Who is joanne Morton?
Positive Energy Artist & Creative Expression Strategist, Joanne Morton uses her 30+ experience as an event planner, coordinator and project management to customize a personalized event based on our preliminary conversation.  
Bring RECESS for Grownups to your company or group!